"I made my first purchase last week, because my usual online shopping resources didn't have the pattern I wanted in stock. The site was easy to navigate, the item I wanted was available and reasonably priced. Check out was simple. I received my item in record time for a holiday weekend. Thank you very much. It means a lot to me."
Heather Morris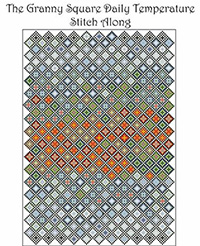 16 Ct. Aida
This brand of fabric is sold in European Fabric Cuts - note sizes are approximate.
Fabric Flair has been supplying quality fabric for over 20 years to stitchers throughout Europe and Australia. Their range of needlecraft fabrics is the largest in the world, and their technique of creating hand-dyed effects and patterned fabrics is the most eco-friendly on the market, using less than 1% of the dye of conventional hand dyeing. Woven in exclusively European mills, imported and finished in Massachusetts, USA they are among the finest in the world.
---
---