Thank you so much for having such a wonderful assortment of fabrics and colors! I found the search engine for your fabrics to be very helpful. Thank you again,
Barbara B.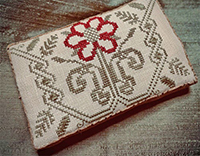 2023 Nashville Needlework Market
March 3rd - March 5th, 2023
Please feel free to shop -
All Pre-orders will be shipped as merchandise arrives in our shop.
A total of 136 records matched your search.
Click on the thumbnail image for a more detailed image and information.
---
Aury TM Designs

Price: $18.00




Price: $14.00




Price: $14.00




SamBrie Stitches

Price: $12.00




Price: $12.00




Price: $12.00




Price: $15.00




Price: $8.50




1897 Schoolhouse Samplers

Price: $22.00




Price: $21.00




Price: $23.00




Price: $16.00




Price: $16.00




Price: $21.00




Price: $21.00




Price: $21.00




Price: $24.00




Price: $15.00




Price: $17.00




Red Barn Designs

Price: $18.00




Price: $12.00




Price: $10.00




Price: $12.00




Price: $10.00




Price: $12.00




Price: $12.00




Price: $18.00




Running with Needles & Scissors

Price: $25.00




Price: $16.00




Price: $12.00




Price: $19.00




Annie Beez Folk Art

Price: $12.00




Price: $12.00




Price: $12.00




Price: $12.00




Price: $12.00




Price: $10.00




Kathy Barrick Designs

Price: $12.00




Price: $14.00




Price: $12.00




Price: $16.00




Price: $16.00




Little Robin Designs

Price: $20.00




Price: $16.00




Price: $14.00




Price: $12.00




Price: $14.00




October House Fiber Arts

Price: $12.00




Price: $10.00




Price: $8.00




Price: $8.00



---