Mary and staff, you always provide such wonderful customer service! Shipping is always fast!! My wife and I are planning a visit this summer to check your store out in person!! I'll be ordering very soon, again!!
Jim W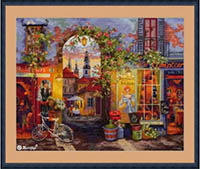 We are in the process of doing an inventory adjustment and some items might not be available.
We are working to update the available inventory of these sections of patterns.
| | | | |
| --- | --- | --- | --- |
| $20.00 | $6.00 | $16.95 | $5.00 |