I have the privilege of living fairly close to this store (30-45 minute drive) & I've visited twice so far! To say that this store is a hidden jewel is an understatement! Mary is so kind, helpful & knowledgeable! It's a pleasure to visit & I'll be do so again soon!
Jennifer T.S.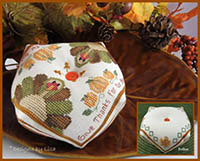 Your Shopping Cart Is Empty
Our site uses a encrypted security system called SSL (secure socket layer).
All pages after the "I Am Ready To Checkout Now" button are secure.
We currently accept