I have received my order! Many thanks to you for packaging it so nicely! I am most grateful to you for your help and cooperation! It is a real pleasure for me to order needlework items from you!!! Thank you very much once again!
Ksenia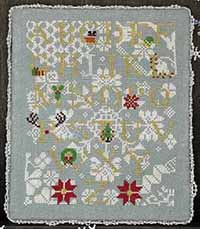 Your Shopping Cart Is Empty
Our site uses a encrypted security system called SSL (secure socket layer).
All pages after the "I Am Ready To Checkout Now" button are secure.
We currently accept