Just wanted to thank you for the patterns. I received them on Friday and can't wait to get started on them. I had a hard time finding these patterns so I was glad to have come across your website. Will keep you in my favorites file for future purchases. Thanks again!
Jessica S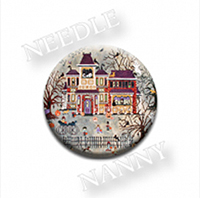 DOLLAR DAYS SALE
POSTAGE WILL BE CALCULATED ON THE RETAIL PRICE OF EACH ITEM, NOT THE SALE PRICE SHOWN
*** Also we have Kits on Sale at 10% to 25% Off - they appear under our Clearance Tab **


A total of 326 records matched your search.
Click on the thumbnail image for a more detailed image and information.
---
| | | |
| --- | --- | --- |
| Sale Price: $1.00 | Sale Price: $1.00 | |
| | Sale Price: $3.00 | Sale Price: $1.00 |
| | | |
| | | |
| | | Sale Price: $1.00 |
| Sale Price: $1.00 | Sale Price: $1.00 | Sale Price: $1.00 |
| Sale Price: $1.00 | Sale Price: $1.00 | |
| Sale Price: $1.00 | Sale Price: $3.00 | |
| Sale Price: $1.00 | Sale Price: $1.00 | |
| | Sale Price: $1.00 | Sale Price: $1.00 |
| | | |
| Sale Price: $1.00 | Sale Price: $1.00 | Sale Price: $1.00 |
| Sale Price: $3.00 | Sale Price: $1.00 | Sale Price: $1.00 |
| Sale Price: $1.00 | | |
| Sale Price: $1.00 | | Sale Price: $3.00 |
| | Sale Price: $1.00 | |
---