I just wanted to offer encouragement and thank you for all that you do for the customer. You have had a trying year and have continued with outstanding client support and information to keep us apprised of all the changes and what to expect.You have thought of us in regards to saving us a trip due to schedule changes due to Covaid, water issues and the recent electrical problem. You have put yourself in the shoes of the customer to know what we need to know.
BARBARA G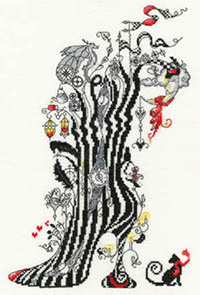 A total of 23 records matched your search.
[ 1 - 50 ]
Click on the thumbnail image for a more detailed image and information.
---
The following floss codes are provided to assist you in making your pattern selections

A=Anchor
D=DMC
C=Crescent Colors
RW=Wisper
P=Pearl Cotton

K=Kreinik Metallics
I=Impressions
T-M. H. Treasures
R=Rayon Floss
M=Marlitt

WC=Watercolors
WL=Waterlilies
WF=Wildflowers
B=Mill Hill Beads
S=Sampler Thread

N=Needle Necessities
W=Weeks Dye Works
RG=Rainbow Gall. Threads
NPS=Needlepoint Silk
BS= Belle Soie
 
Price: $12.00




Price: $71.00




Price: $5.00




Price: $7.00





Sale Price: $1.00




Price: $5.00




Price: $5.00




Price: $5.00




Price: $7.95




Price: $11.50




Price: $10.00




Price: $7.00
Sale Price: $3.00






Price: $10.00




Price: $6.95




Price: $8.00




Price: $8.00




Price: $8.00




Price: $20.00




Price: $11.00




Price: $6.00




Price: $10.00




Price: $8.00



[ 1 - 50 ]
---