December, 2023
Happy Holidays - Christmas is right around the corner. Here is PA we are now getting the winter chills. It is beginning to look a lot like Christmas with everyone putting up decorations. This past year has been full of challenges both personal and business. I am hoping some of our business issues will get resolved, and we can get back on track receiving merchandise in a more timely manner. We are still way behind in receiving hand-dyes fabric. Now that we are posting on our site available inventory of Picture This Plus, Lakeside Linens, and R & R Reproductions Fabrics it has helped eliminate trying to keep track of who want's what. Those who really want to wait, we are requiring a 1/2 Non-refundable deposit, and will ship once the fabric arrives. We will also be updating these brands of fabrics as we receive orders that we placed many months ago and have started to arrive. We always keep a good stock of ALL Zweigart, Wichelt, and Weeks Dye Works fabrics which never seem to take long to get back into stock once our stock depletes. I wish the others could follow suit - maybe in 2024 all these issues will be a thing of the past. We can dream, can't we? Since the holidays are fast approaching, remember our suppliers usually have stopped ordering restocks from designers, and wait until after the 1st - so if you are in need of anything in particular, don't wait to place an order. We have started to split orders, sending what we have and back ordering out of stock items. We then will send your back orders, once they arrive. This will speed your orders along, and we will pay any additional postage. Also, when you get a chance, I did get a new camera, so check out our Shop Model tab - I have posted an array of newly stitched Shop models that are now hanging our our store.
So from all of Us - Hope your holidays are filled with Christmas Cheer, Good Health, and Much Happiness, and Have a Happy New Year!
**Shop Holidays Hours: December 21, 22, & 23 - normal hours
Week of Christmas - ONLY Friday, December 28th 12:30 - 6 P.m. and December 30th - 11 a.m. to 3 p.m.
Normal hours resume January 4th, 2024
Now on to some of the over 300 new releases that arrived in November:
(**signifies New Designer)
* * * * * * * * * * * * * * *
FESTIVE ROBINS is from HERITAGE CRAFTS who also released Festive Rowen, Winter Wonderland, Merry Christmas, Let's Bee Friends, and Hello in the Little Foxes series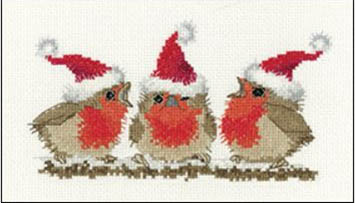 ****
CARDINAL WREATH is from TINY MODERNIST and also released The Night Before Christmas - Part 3, Christmastime, and The Yule Goddess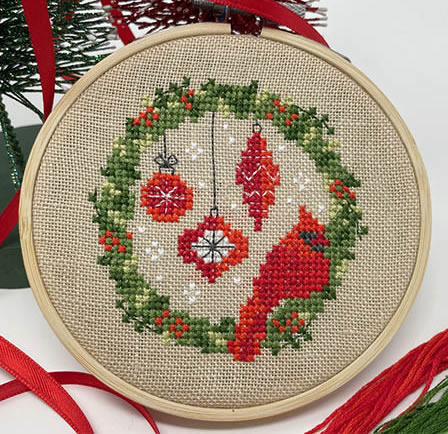 ****
SNOWMAN MANDALA is from SHANNON CHRISTINE DESIGNS who also released Noel Mug, Santa Mug, Left Penguin Mug, Right Penguin Mug, 2023 Nutcracker, and 2023 Signs of Christmas -Christmas Baking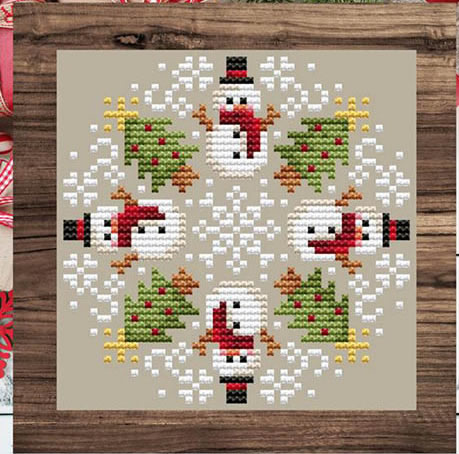 ****
SANTA'S SKATE SHOP is from STITCHING WITH THE HOUSEWIVES as well as and Monthly Weigh in - January, and A Vintage Christmas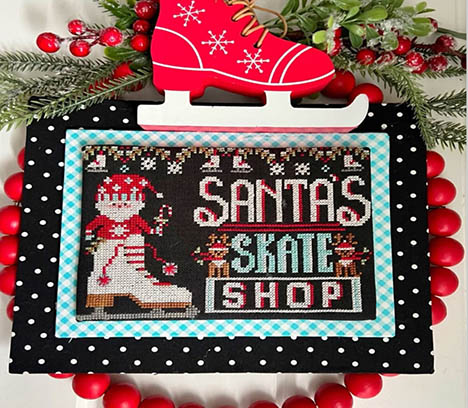 ****
FLAMINGO ROW - WINTER is from MERIDIAN DESIGNS as
well as Tonal Tango I, Tonal Tango II, & Tonal Tango III;
Flamingo Row - Autumn, Graveyard Swift, and Murdock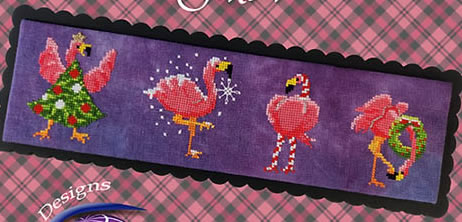 ****
FLIRTING WITH RUDOLPH SAMPLER is by MISS PRIM CROSS STITCH as well as Turkey in A Basket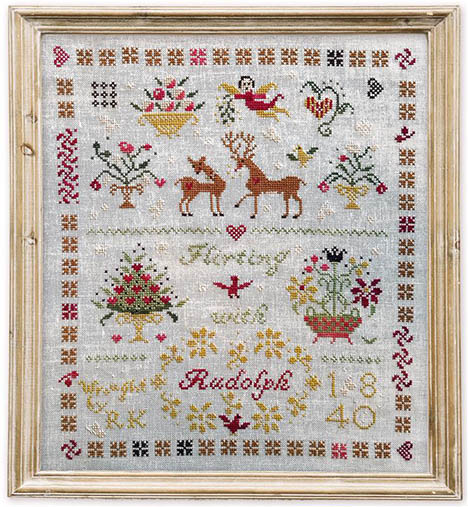 ****
TRUCK'S SEASON - WINTER is presented by TWIN PEAK PRIMITIVES plus Silence Of Snow, Peace on Earth, and Meredith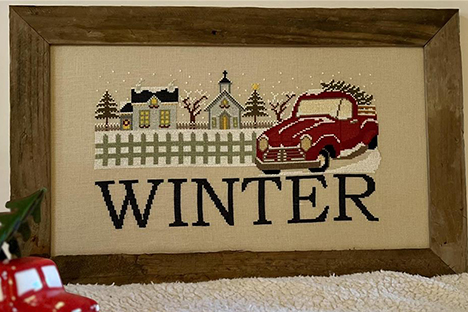 ****
LES PETITES CROIX DE LUCIE presents CHRISTMAS WINDOW as well as Merry Christmas Cupcake, Afternoon In The Mountains,
and Snow Ball Gingerbread House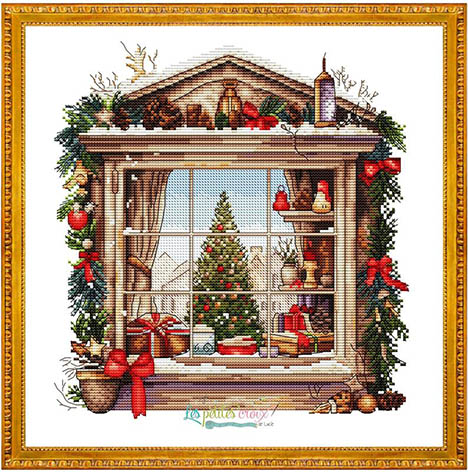 ****
JOY SPOOL is by CRAFTY BLUEBONNET DESIGNS plus Mrs.. Claus Spool, Christmas Day Spook, Vintage Christmas 2023 Ornament, and Live, Laugh, Fight Spool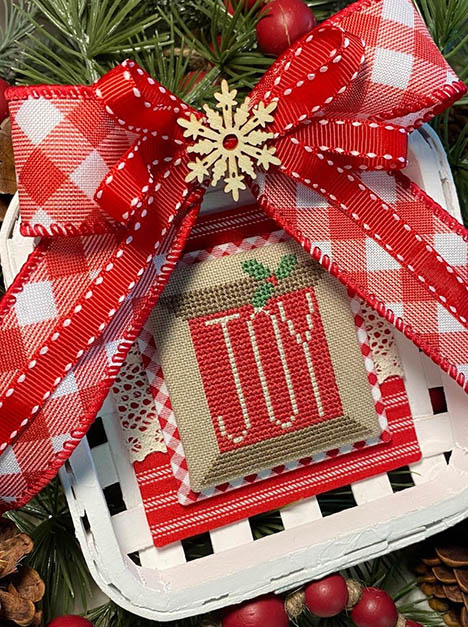 *****
**WINTER SAMPLER is by THE PROPER STITCH who also released Peace and Joy, Gingerbread's Cottage, Gingerbread's Cottage Ornament Collection, Holly's Helpers, and His Gift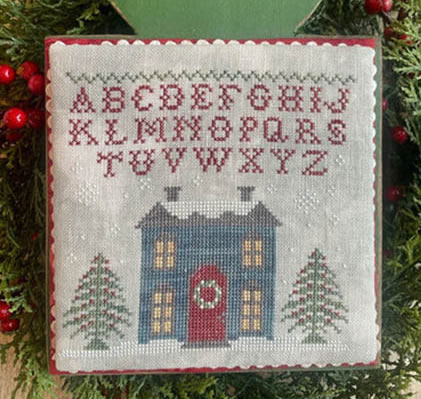 ****
PLANTING WILDFLOWERS is by C. M. DESIGNS as well as
True Blue, Tea Party, and Quiet Morning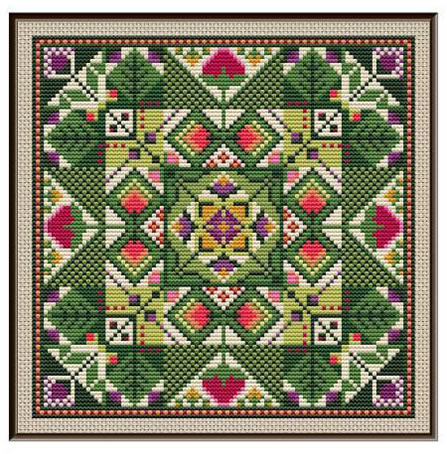 ****
AMBIANCE NOEL is from JARDIN PRIVE plus Au Coeur Du Village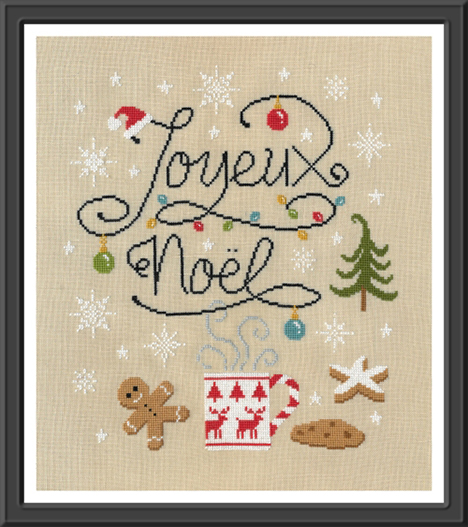 ****
MERRY COZY JOLLY is by SWEETWING STUDIO as well as A Little Winter, and Indescribable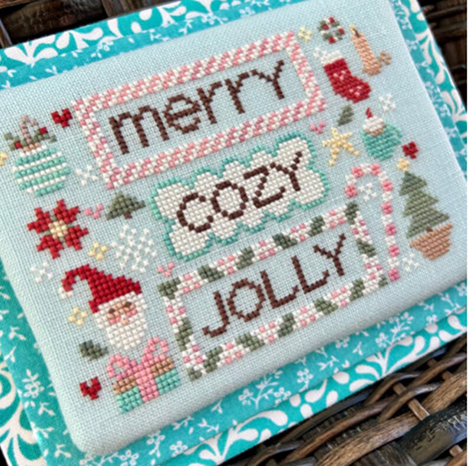 ****
LITTLE ROBIN DESIGNS presents CHRISTMAS FEATHER TREE as well as Christmas at Grandma's 3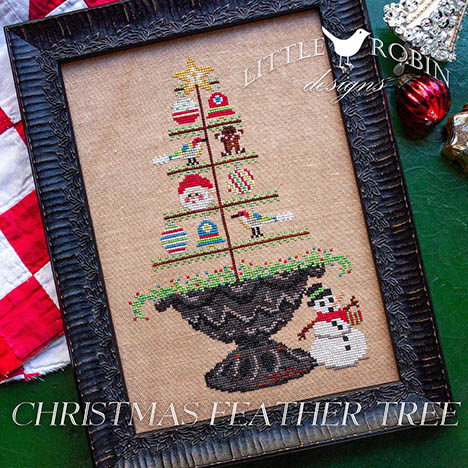 ****
PLUM STREET SAMPLERS presents THE NEW WORLD SAMPLER, as well as Christmas In The Colonies, Winter Blessings, and Autumn Joy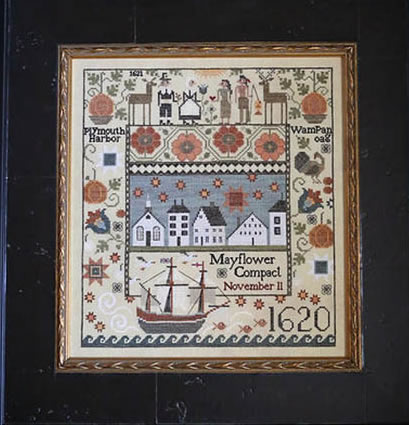 ****
STACY NASH PRIMITIVES presents CHRISTMAS SAUSAGE - FINLEY, as well as Christmas Sausage - Frankie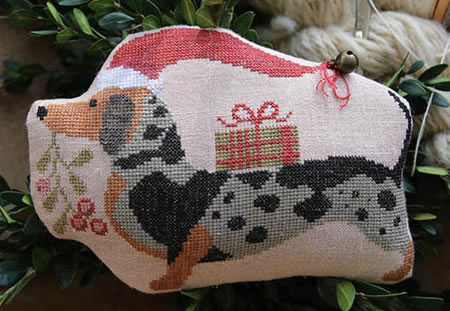 ****
NORA CORBETT presents COOL BUTTERFLIES , as well as
Blossom Urn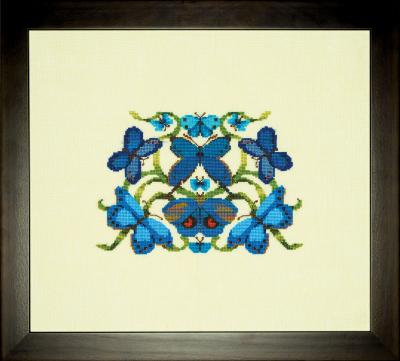 ****
YASMIN'S MADE WITH LOVE presents FLIP AND LOLA 1831, as well as Key To Growth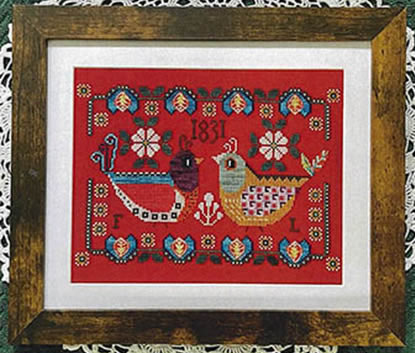 ****
THE BLUE FLOWER released HOLIDAY CARD 2023 MERRY MEERKATS plus The12 Dogs of Christmas, The 12 Cats of Christmas, and Language of Flowers - Peace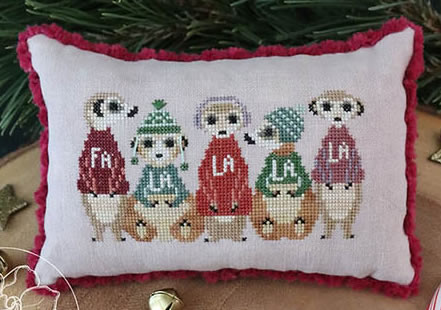 ****
SANTA'S IN THE HOUSE is from JUST NAN who also released Christmas Biscornu, Christmas Eve Mouse(the last in this series),
and Christmas Elegance Re-Leased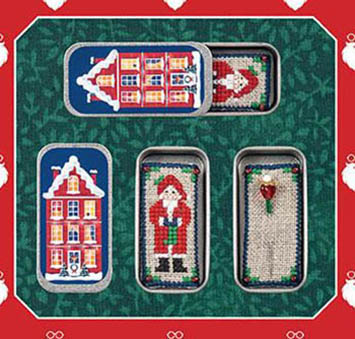 ****
FROSTY NIGHT is from ERIN ELIZABETH DESIGNS as well
as Sleigh Rides, and Christmas Trees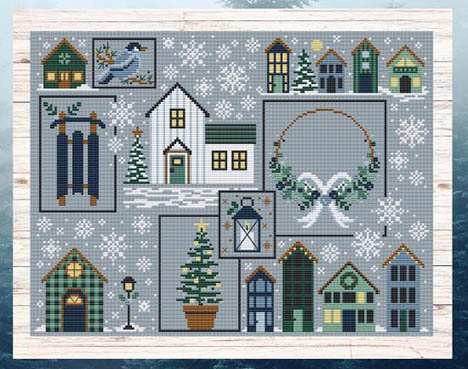 ****
MIDNIGHT QUILT COTTAGE is by IMAGINATING who also released Two Hearts Wedding, Rosebud Quilt Cottage, Blossom Quilt Cottage, and Woman Seweth Sampler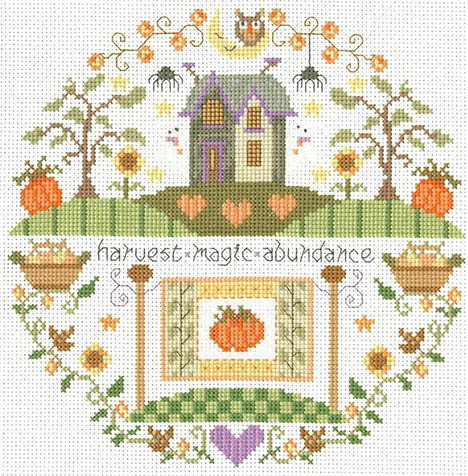 ***
SIGNS OF CHRISTMAS is presented by SMALL TOWN NEEDLEWORK as Signs of Christmas - Sweet Shop, Tree Farm, Elf Village, and
Santa St. that you can combine for a row; plus Milk & Cookie Co.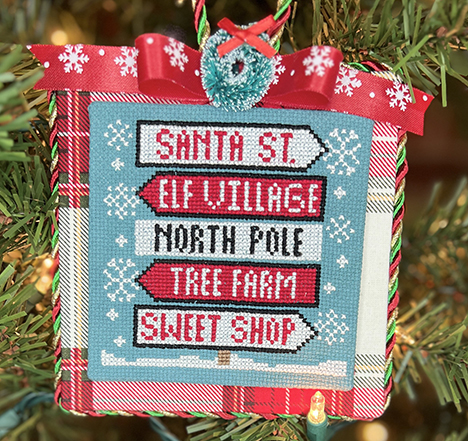 ****
DARLING AND WHIMSEY DESIGNS released QUIRKY QUAKER SNOWFOLK plus Quirky Quaker Cardinal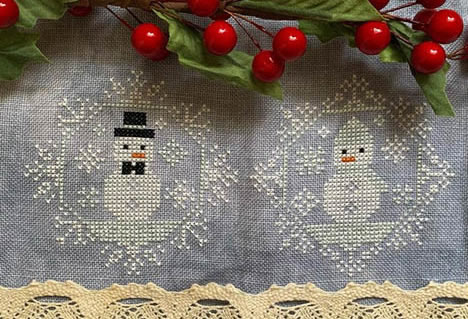 ****
JOAN ELLIOTT DESIGNS released SANTA & FRIENDS ADVENT CALENDAR , as well as winter Fairy, Proverbs Sampler, Little Christmas Fairy, Gobble Gobble, a Partridge In a Pear Tree, Christmas Love, Celtic Wedding Blessing, Christmas Redwork Collection, Father Christmas, and many, many more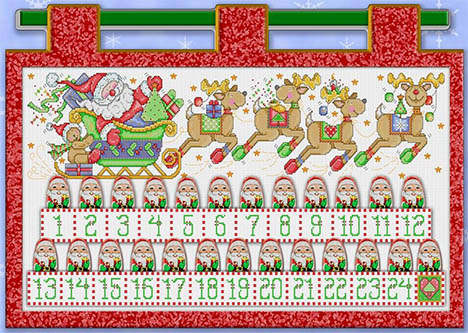 ****
SILENT NIGHT CARILLION is by MADAM CHANTILLY who also released Nose up: Bear and Squirrel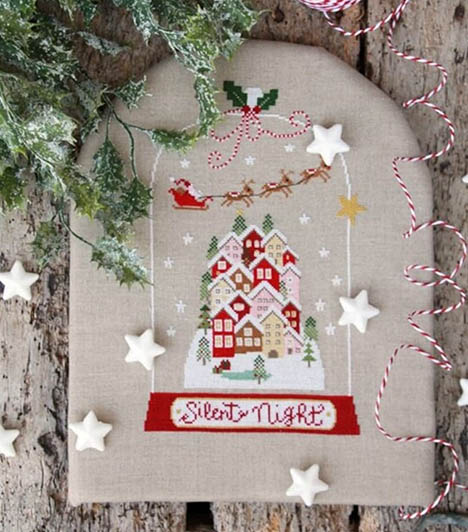 T
****
CHRISTMAS COUNTDOWN is by ERICA MICHAELS who also released
Quilting A-Bee-Cs Part #5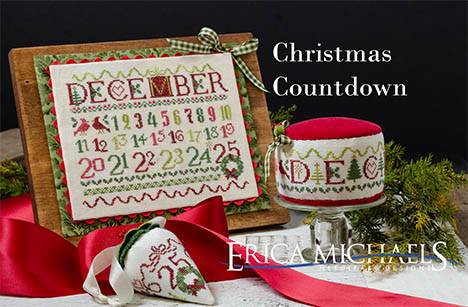 ****
HOME FOR CHRISTMAS is by MANI DI DONNA who also released
Tis The Season, O Holy Night, Let It Snow, Joy To The World,
and Deck The Halls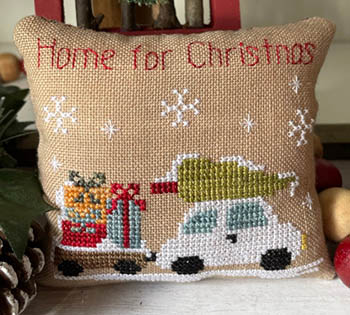 ****
GHIRLANDE DI NATALE is from CUORE E BATTICUORE who also released All My Heart This Night Rejoices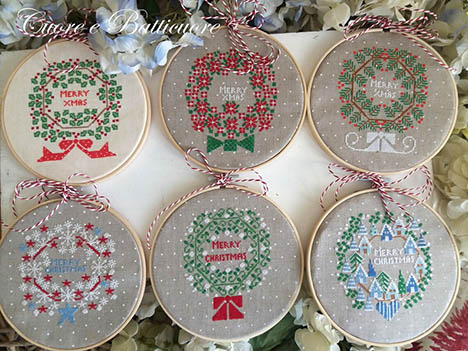 ****
SHEPHERD'S BUSH presents GIVE THANKS AWAYS KIT, as well
as Thankful Bag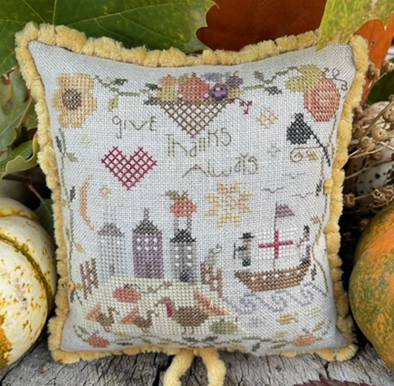 ****
**COSFORD RISE STITCHERY presents HOLY! HOLY! HOLY!, as
well as December Basket, Merry Christmas To All, Mince Pies and Mulled Wine, Father Christmas and Uncle Holly, Peppermint House, I Saw Three Ships, and many, many more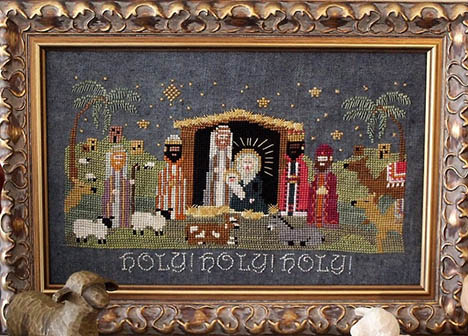 ****
ANABELLA'S presents NUTCRACKERS, as well as Christmas Quilt
Barn, Grandma's Christmas Quilt, Memorable Months December, Christmas Cross Stitch Barn, Stitch Rows Winter, and It's Christmas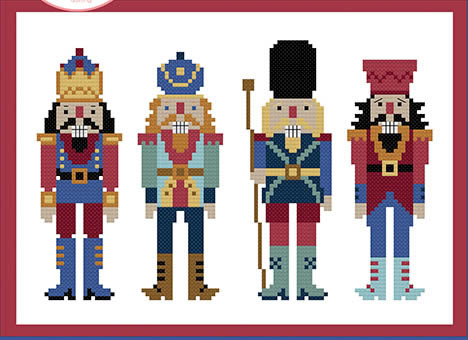 ****
QUAINT ROSE NEEDLEARTS presents STITCH AND BE MERRY, as
well as Peppermint Urn, and Percy Penguin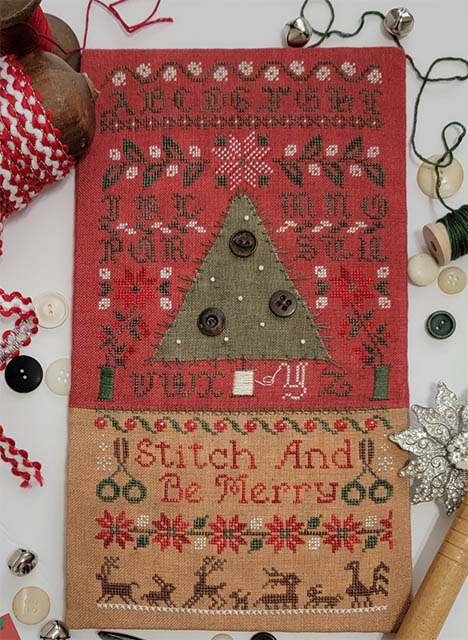 ****
WORKS BY ABC presents WINTER SNOWFLAKE, as well as
Holiday Sampler Ornament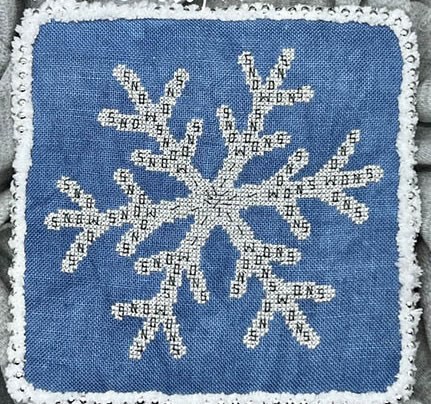 ****
THE WISHING THORN presents ELIZABETH HUGHES 1851 SAMPLER , as well as Grace Jarvis Sampler 1880, and Kathy's Sampler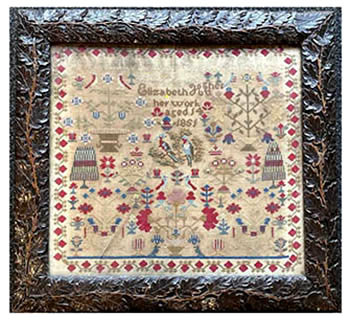 ****
KITTY & ME DESIGNS presents ROSE GARDEN KITTIES, as
well as Amidst The Clover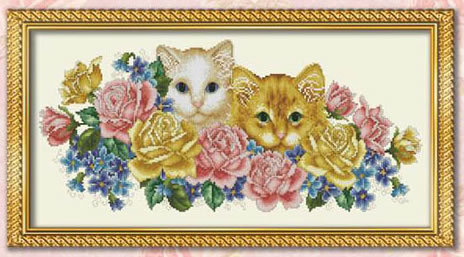 ****
CALICO CONFECTIONERY presents A CHRISTMAS HEART, as
well as O Holy Night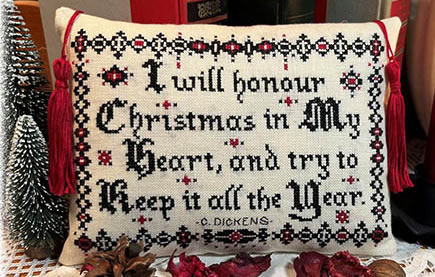 ****