July, 2022
Summer has arrived and many are heading for the beach and enjoying the great outdoors. Vacation time is also here, so expect
delays in our shipping orders. Many of our suppliers are shorthanded or close for a week or two during this month as well as next to enable employees to take their vacation, and designers also like the summer off and can ship slower than usual.
Again on the business front, nothing has changed - all hand-dye companies are taking months to ship in our restocks, and
some have been having issues getting 40 Ct. Linen which is backing up their shipping even more. Sampler Thread and many Kreinik metallic flosses are still an issue as well as select DMC specialty flosses. All are taking longer to get back into stock than we like. Many stitchers do not understand that most, if not all the supplies used in our craft, come from European manufacturers. Even patterns are getting delayed from overseas designers. There does not appear any end in sight with these delays. All we ask is for everyone's patience. We fill orders as products are received, and if you have waited a while for fabric, we give you a call prior to shipping just to be sure you are still interested. No back orders are cancelled unless you do not respond to our call at which time we then cancel the pending back orders, or you let us know you are no longer interested. We do understand no one likes to wait months to start their project - then we contact the next person on the list.
Many months ago, I purchased the contents of a closed shop which is why we started the One Time Only Fabric Sale. I will
continue to add odd cuts of fabrics - Zweigart as well as fabrics from many hand-dye companies, until our stock is depleted. We have many discontinued colors and counts of fabrics that have not been offered for some time. Keep a watch in the coming weeks as I will be posting Anne Cloth afghans in an array of colors as well as specialty fabrics including Soft Touch which was used for place mats, bread cloths, and more. With that said, we are still taking inventory and finding items we did not know we had and deleting others that have been discontinued. Counters are on the items that are discontinued and will drop off our site as they are sold.
Now on to some of the new releases that arrived this past month:
Moonlight Sail is from SALTY STITCHER DESIGNS and also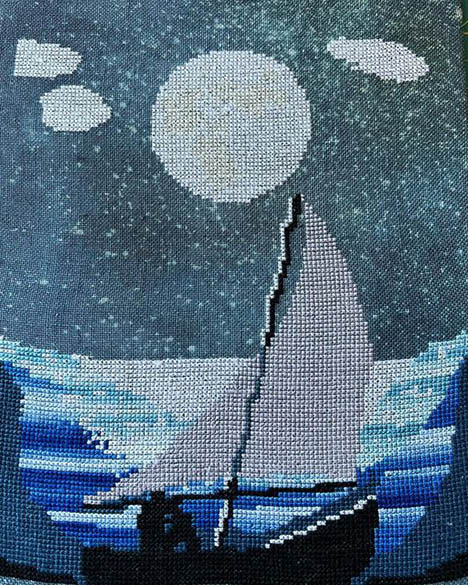 ****
Bee Sweet is from ANNIE BEEZ FOLK ART as well as Redwork Pears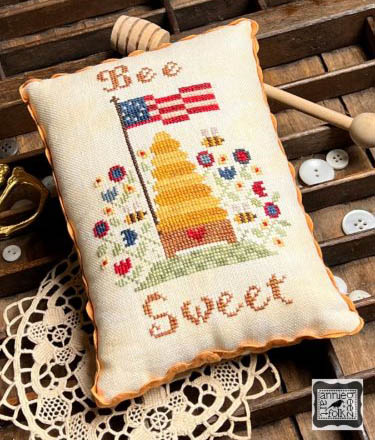 ****
Starlight Berry Sampler is from BENT CREEK and also released Pop of Summer Zipper, and Classic Word Sampler - Hope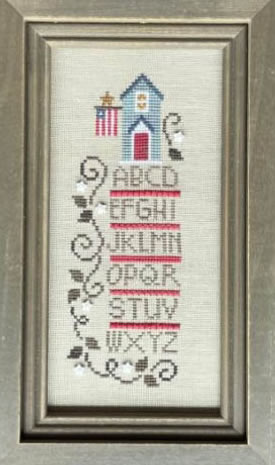 ****
Beach Is My Happy Place 2 is by SERENITA DI CAMPAGNA as well as Gita In Bara, Gita In Bara Cuscinetti, and I Love The Sea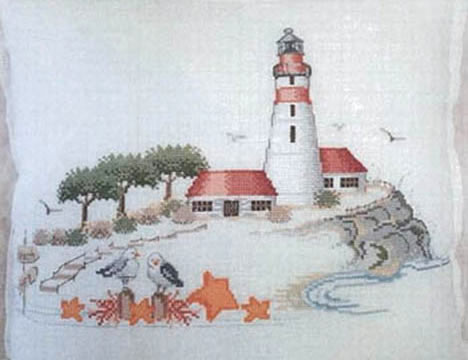 ****
Mr. Scarecrow is presented by KITTY & ME DESIGNS plus Santa's Cat, Halloween Pals, Freedom, and Colorful Cats Celebrate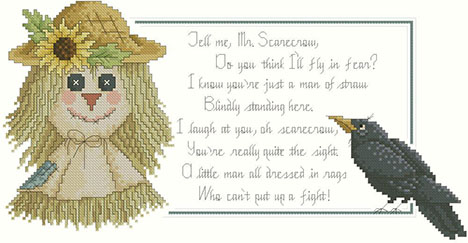 ****
C.M. DESIGNS presents Something About The Stars, as well as Sandcastles, Tree Frog, Camellia, Toucan, Chameleon, Summer's Bounty, Seashells & Sandcastles, and many more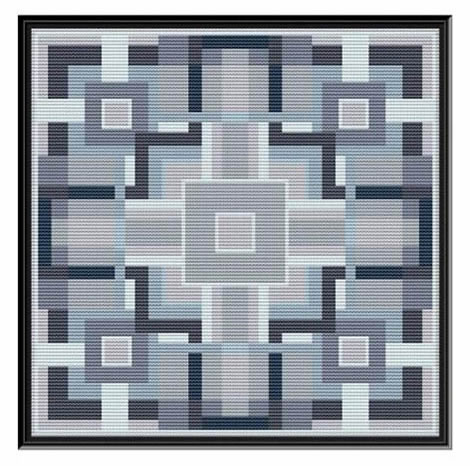 ****
Friends, Family, Freedom is by ANABELLA'S who also released Simply Smalls - Bumblebees, Let Freedom Ring, and
Bold Stripes, Bright Stars, Brave Hearts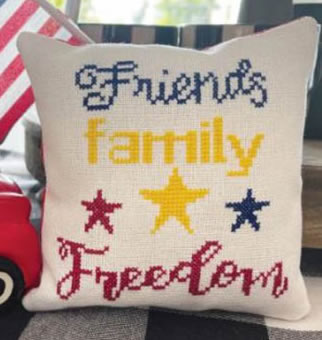 ****
LUHU STITCHES presents D - DANNY DOG in their Animal Alphabet series , as well as E - Ellie Elephant, and F - Fannie Fox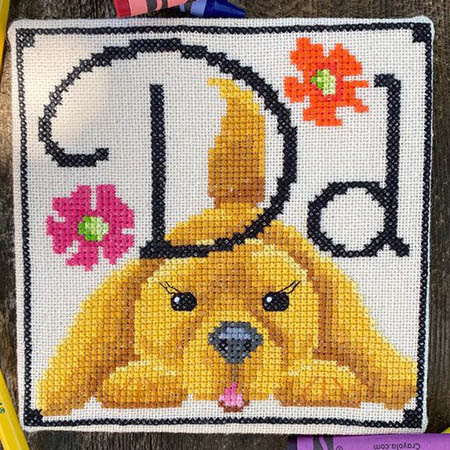 ****
Imprints: Eagle and Flag is by HEART IN HAND who also released Doodles: Halloween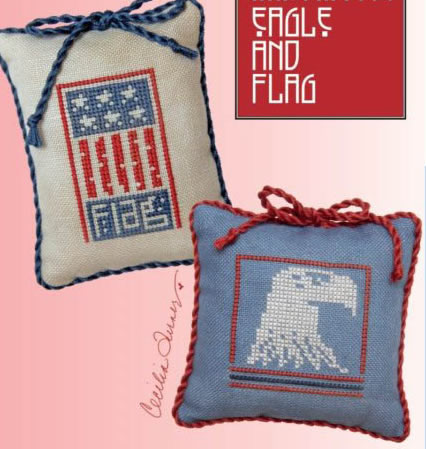 ****
Birds Patchwork Style is by RIVERDRIFT HOUSE and also released Christmas Nativity and Home Is Where The Heart Is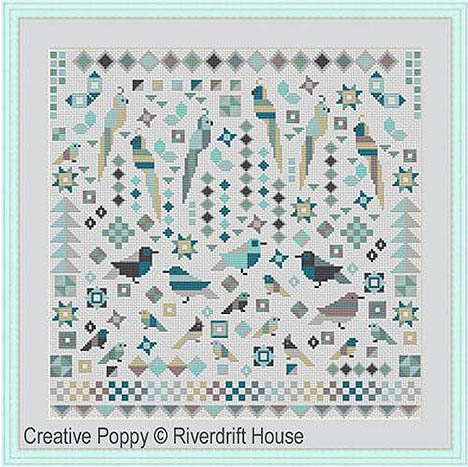 ****
United Stitchers of America is from CUORE E BATTICUORE who also released Camping Sotto Le Selle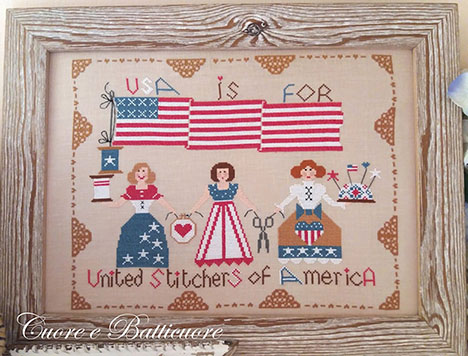 ****
Sampler ABC Ete is by TRALALA who also released Bouquet e Tulipes, Le Petites Poules, , and Sampler ABC Printemps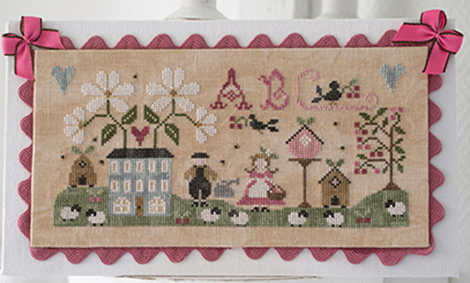 ****
SHANNON CHRISTINE DESIGNS presents All Is Calm, as well as 2022 Christmas Club 1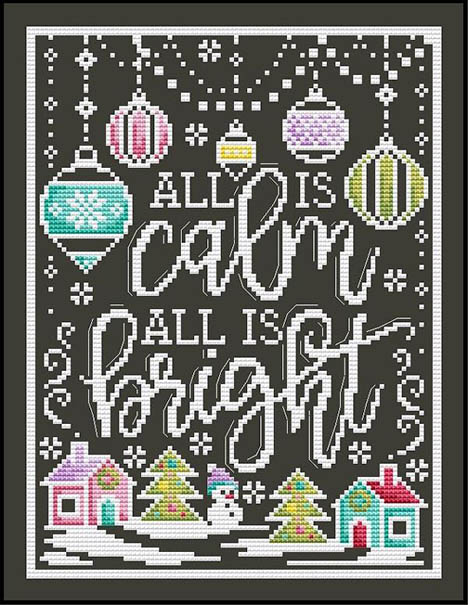 ****
Thanksgiving is from IMAGINATING who also released Santa's Hideaway, Old Mc Donald's Farm, Delightful, Best Teacher Ever,
Snow Village Quilt, and Full Moon Farm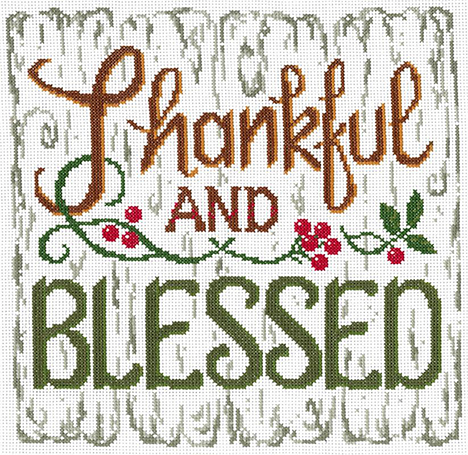 ****
Tis A Gift to Be Free is by HOMESPUN ELEGANCE who also
released Sweet Friendship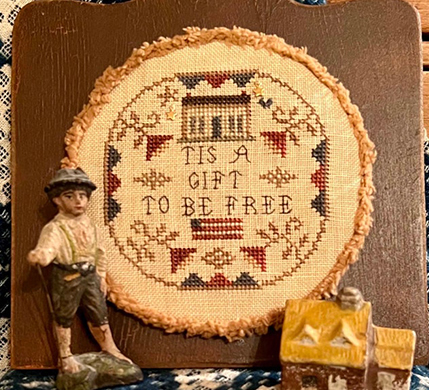 ****
Spring is presented by ARTMISHKA plus Bunny Rabbit and Balloons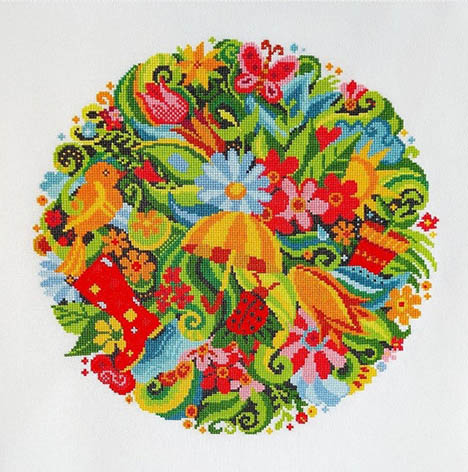 ****
Chickens Make Me Happy is presented by MarNic Designs as well as Be Our Guest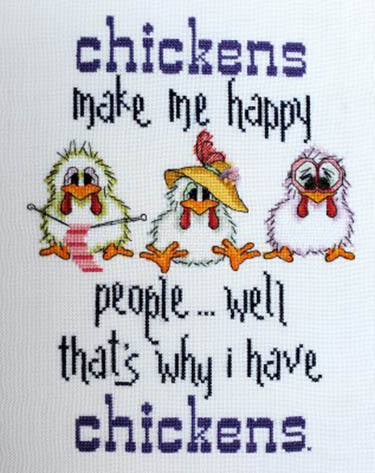 ****
Quirky Quakers - Squirrel is presented by DARLING & WHIMSEY DESIGNS plus Quirky Quakers - Raccoon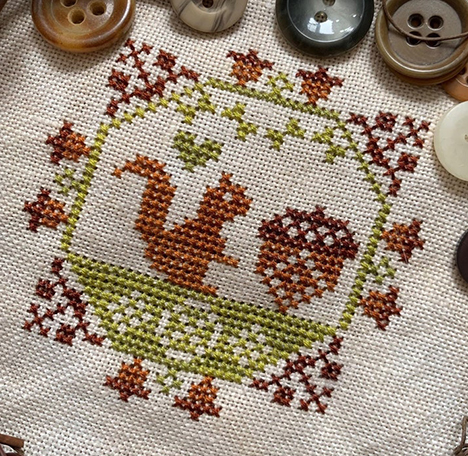 ****
PRIMROSE COTTAGE STITCHES presents Sweet Summer , as well as Squeeze the Day, Home of the Free, and Plant, Grow, Bloom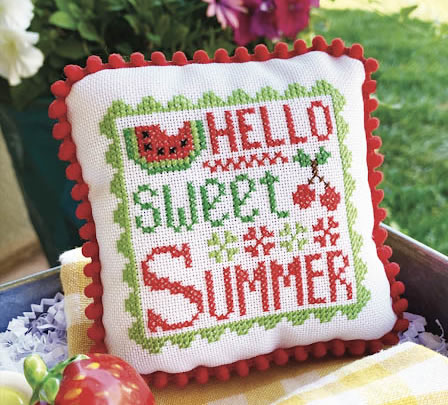 ****
Be Ye Thankful is from WITH THY NEEDLE & THREAD who also
released Autumn's Acorn Gathering, and Tree of Life Sampler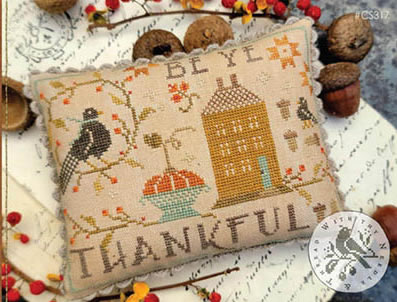 ****
4th of July is from LES PETITES CROIX DE LUCIE as well as Bathroom Shelf, and Magical Flowers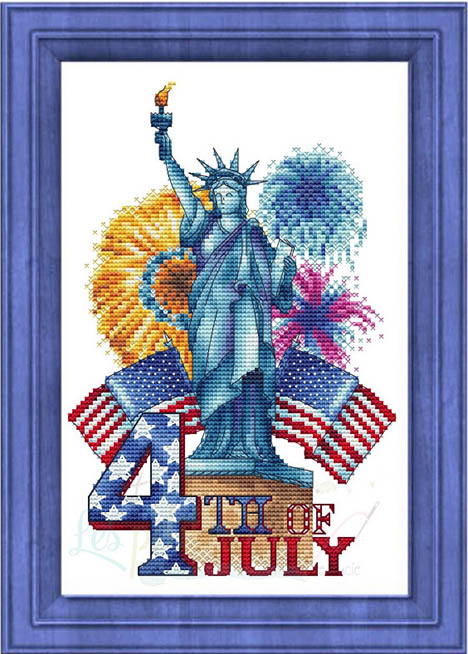 ****
Hector's Stocking is presented by SHEPHERD'S BUSH plus Quilt Bag
****
NEW YORK DREAMER released Pincushion With A Cherry On Top as well Coffee or Wine Today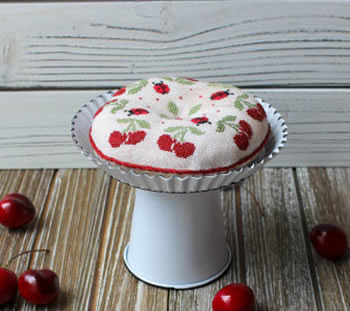 ****
ROMY'S CREATIONS released Halloween In A Lightbulb, as well as Halloween Alphabet W/Z and X/Y, Land That I Love, Celebration of Needlework 2022, and Christmas Alphabet M & N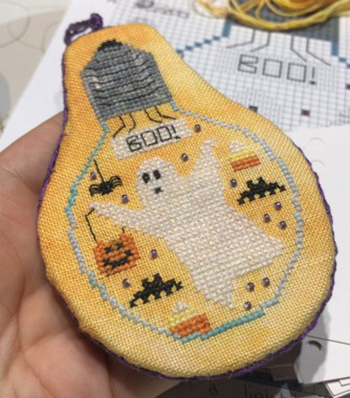 ****
Live On Little is by PLUM STREET SAMPLERS who also released Jack's Sweet Shop - Siren's Tart, and This is the Day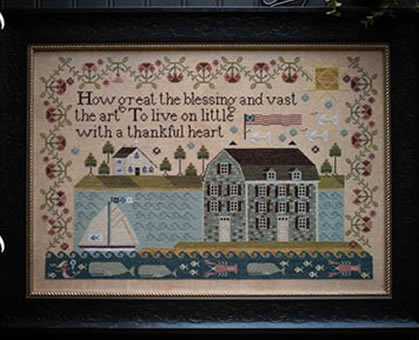 ****
Let's Go Ride A Bike - Sunflower Fields is presented by STITCHING WITH THE HOUSEWIVES plus Joy To The World and Month 2 Month - August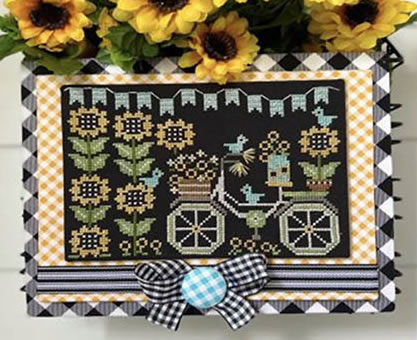 ****
Summer Tribute is by OCTOBER HOUSE FIBER ARTS also released Be True Trio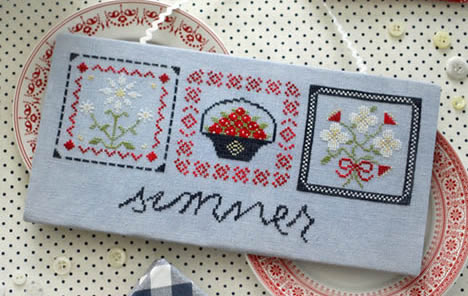 ****
BYOB is from ERIN ELIZABETH DESIGNS and Witches Brew Ornaments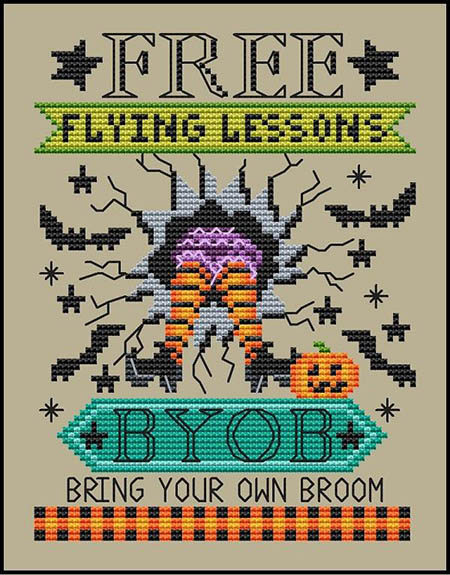 ****
Eternal Vigilance is by LITTLE ROBIN DESIGNS who also released
Hester Garlick - 1852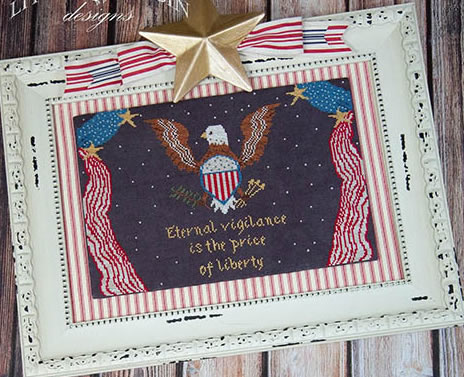 ****
Fish 'n Ships released by LONG DOG SAMPLERS as well as The Queen if Hearts, and Variant of Interest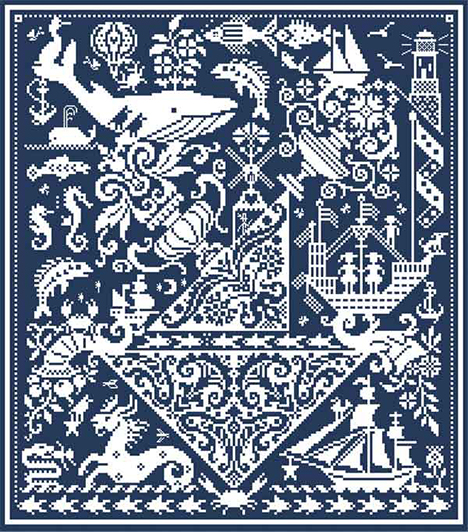 ****
Life Is Short was released by PICKLE BARREL DESIGNS also American Rhapsody, and Sunsational 4 Pack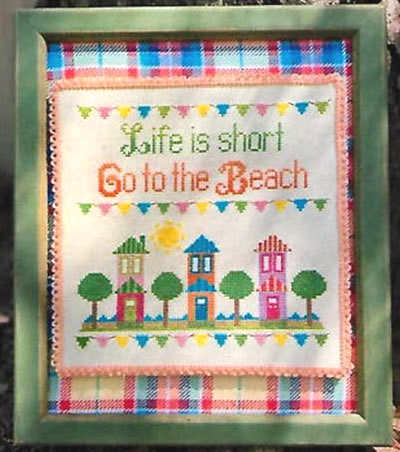 ****
#5 - Chestnut Hill is presented by BY THE BAY NEEDLEART in their Home Sweet Home series plus #4 - Tall Timber Hills, #6 -Pleasant View Manor, and #7 - Meadow Brook Hill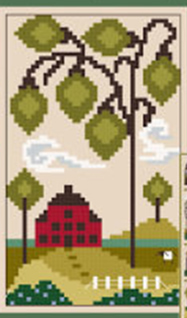 ****
Christmas Preparation At The Barn is presented by TWIN PEAK PRIMITIVES plus The Myth of the Ocean, and Halloween Book 2022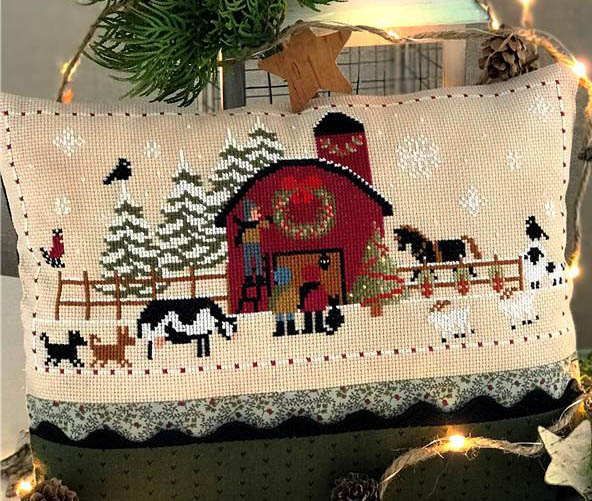 ****
70's Kitchen is from TINY MODERNIST who also released Happy Alphabet 7 - STU and Halloween Crystal Ball 1 stitch-a-long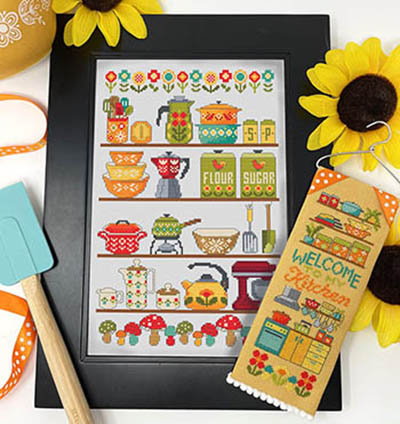 ****
The Seamstress is presented by PERRETTE SAMULLOFF plus
Happy Childhood - Autumn, and Sailor Blue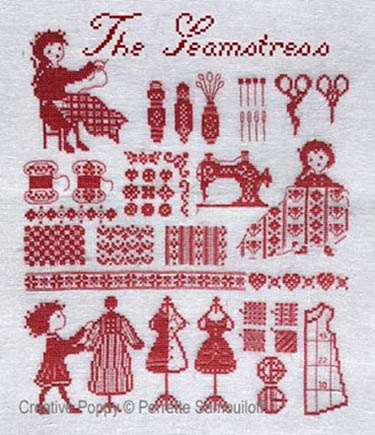 ****
Simone's Smalls is presented by ATELLER SPED ODEEplus GH 1857,
and All Randjes Collected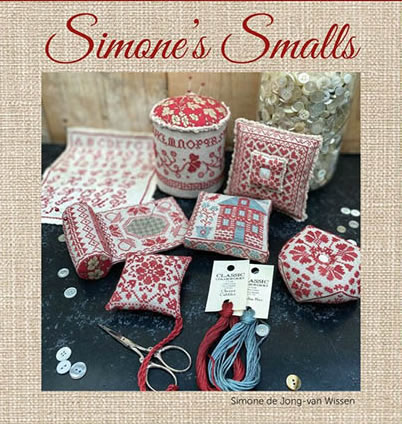 ****