January 2022
January has arrived and so has the cold weather - it actually felt good to have a few days off in a row that I could stitch. I will be posting new shop models once they are framed. As many might not know, we have been having issues with our inventory program for some time. Well things came to a head in November, and we were forced to get a new program fast. Since that time, we have been trying to inventory everything in our shop. If you have ever visited us, you will know that is a very large undertaking and it is taking us much longer than we expected. Hopefully within the next three months, we will know what we do and do not have in stock. Also, I will be posting under a "One Time Only" tab on our website, one of a kind pieces of fabric many are hand-dyed fabrics as well as discontinued Zweigart fabric . These are off cuts, or odd sizes. I will be adding some each week, so check back often. I have added counters so they are deleted as they are sold.
Also, once our inventory is completed, I will be adding more items to our Dollar Days tab.
As I say again - Lakeside Linens and Picture This Plus are taking 9 months + to get back into stock. They are out of 40 Ct. Linen and have been for months with no idea when they will receive more. Also, all flosses from The Gentle Arts and Gloriana Silk are taking weeks to months to get back into stock. These issues are supply and dye issues with no end in sight. Again, as I always say, order well in advance or sub these products if you want to start you project sooner rather than later. Mill Hill has increased all their bead prices as well as all their Kit prices. Zweigart has increased some of their fabric prices as well. Our suppliers always tell us what is new, they never give us an advance warning when prices are going up. We only find out when we place a restock order. We have been experiencing delays with receiving patterns and kits from overseas. All items are sent the day they arrive. Again - order well in advance to avoid disappointments.
Now on to some of the new releases that arrived this past month:
Falling Snow is from SHANNON CHRISTINE DESIGNS and also released is Butterfly Garden, Vintage Merry & Bright, Christmas Barn, Baking Bright, and 2021 Christmas Club 2, 3, and 4
****
Are You Sure is from ALLESANDRA ADELAIDE and also released was Hello Gnome, and I Saggi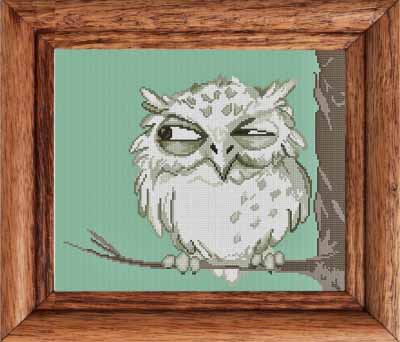 ****
Bring Us Good Cheer Ornament is by SHEPHERD'S BUSH - also released is Believe Bag kit, Bough of Jolly Kit, Merry Ewe Kit, Joy, and a Package Button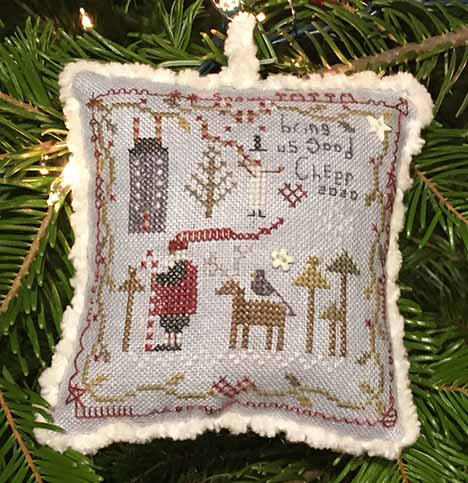 ****
Let Petites Croix De Lucie presents Embroidery Gnome, as well as
Gnome Pirate, Zodiacal Princess II - Capricorn, Christmas Shopping, Indian Gnomes, Gnome with Gingerbread House, Happy Christmas, and Christmas Father Gnome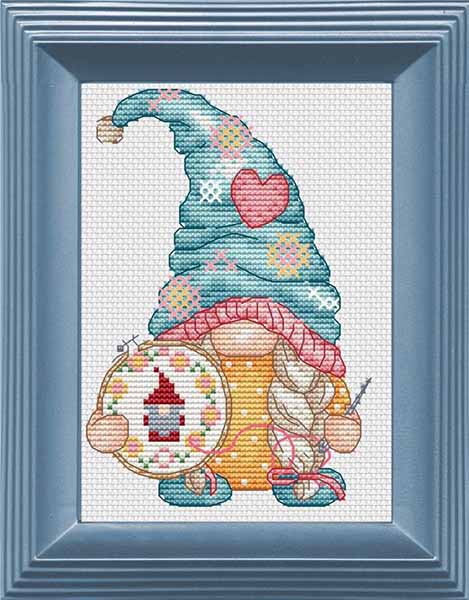 ****
Little Bird Quilts Winter is by KITTY & ME DESIGNS who also
released Colorful Cat Vivaldi, Easter Egg Friends, Little Bird Valentine Heart Ornaments, Little Bird Quilts Summer, Little Bird Quilts Spring,
and Little Birds Quilts Autumn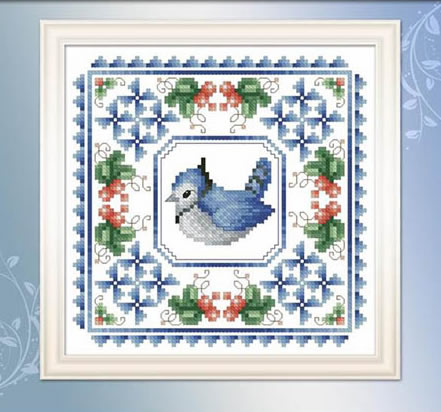 ****
IT'S SEW EMMA presents Vintage Housewife, as well as Flea Market Baskets, Stitch Cards Set K, Vintage Housewife Enamel Needle Minder, and a Denim Daisy Project Bag
****
Autumnal Sampler is by LITTLE ROBIN DESIGNS who also
released Clarissa Beaumont 1875, Sampler of St. Ives, Sampler in Blue & Green, and Jane MCD - 1856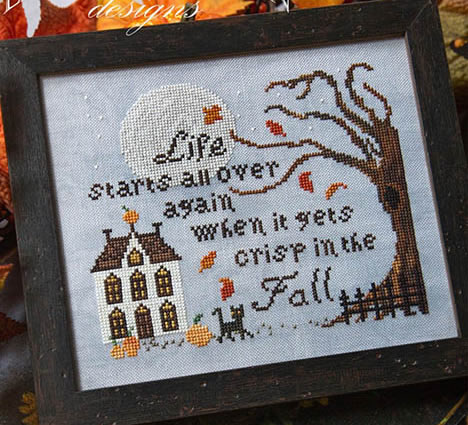 ****
Snowdrops Landscape is from HERITAGE CRAFTS, other releases include Buddleia Butterfly, By Sea - Puffin Shore,
and Golden Years - Tea Break, and Just A Number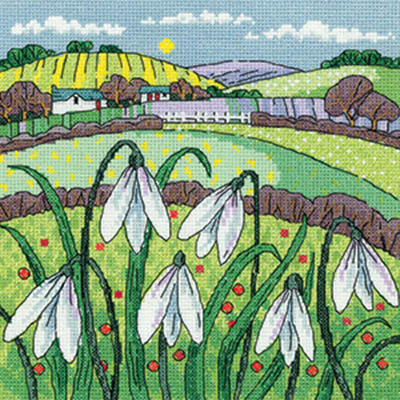 ****
Tulip Dance is by C. M. DESIGNS who also released floral Glass, The Dollhouse Window, Lil Stitches - January, Autumn Romance, Tulip Dance, Whirly Twirly Treetop, Delilah, Lichen,
Bohemian Bliss, and Birdsong
****
Rose And The Giant Pear is by HANDS ACROSS THE SEA SAMPLERS who also released Sophia Doggett 1804,
and Annie Byliss - God Save the Queen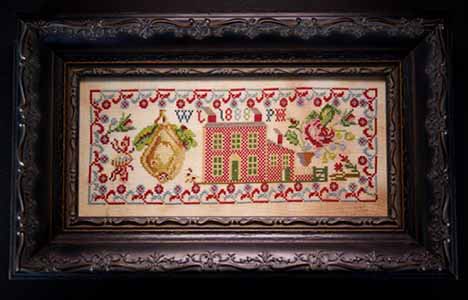 ****
BENDY STITCHY DESIGNS presents Winter Witches,
as well as Crowned Winter, and Christmas Moose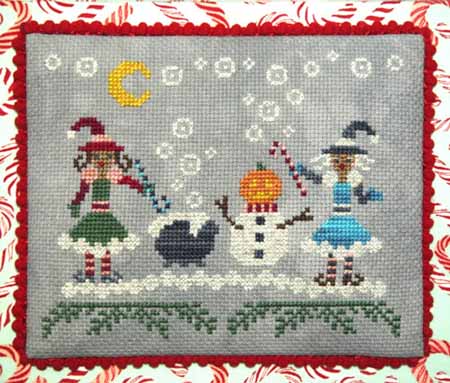 ****
Best Time is from LILLI VIOLETTE as well as Fiocchi Di Neve Per Babbo Natale, and Winter Joy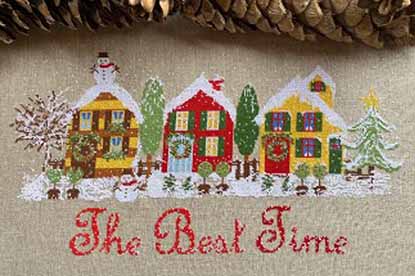 ****
Country Christmas Pillows is by MANI DI DONNA who
also released Light of Christmas, Jingle Bell Santa, Peppermint Christmas Pillow, and 12 Days of Christmas 5 & 6
****
STONEY CREEK presents Owl Believe as well as Thankful Sampler,
and Rejoice Snowfriends Banner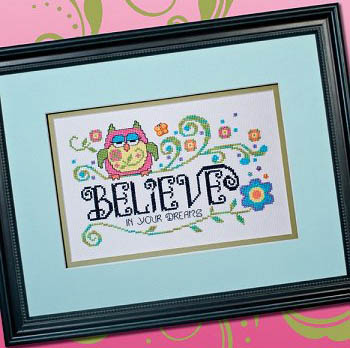 ****
It's A Christmas in My Home Pillows is presented by MTV DESIGNS who also released Christmas Melodies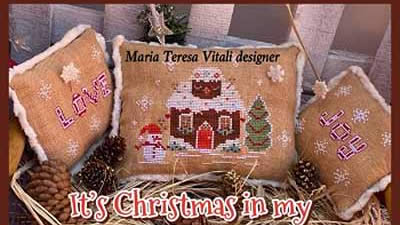 ****
DARLING & WHIMSEY presents Jane Turnbull Sampler
as well as Quirky Quaker - Penguin, and Quirky Quaker - Moose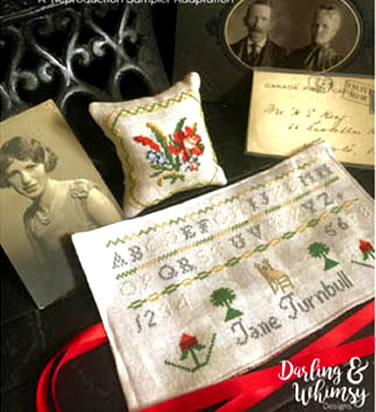 ****
Winter Wonderland is from NEBBY NEEDLE as well
as Four Merry Quakers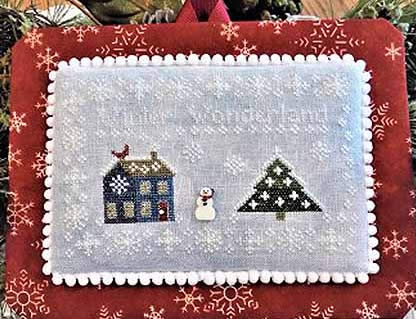 ****
JUST NAN released Christmas Sparkle Bee Ornament , and Holly Go Bright Mouse 10th Anniversary Limited Edition, and Gingerbread Bouquet Fancy Trim Mini Needle Slide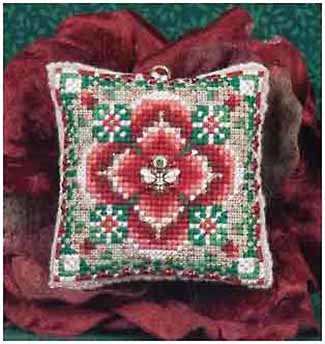 ****
From STITCHING WITH THE HOUSEWIVES comes Winter Wonderland,
as well as Hello Frosty, and Calendar Crates February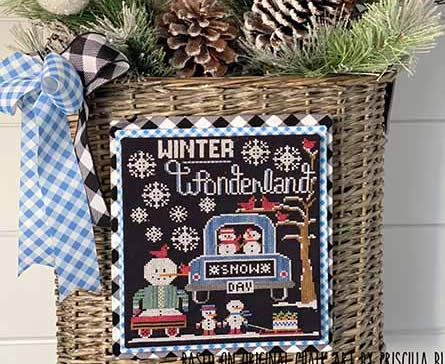 ****
PICKLE BARREL DESIGNS presents Winter Wonderland,
as well as Let It Snow, and Happy Challah Days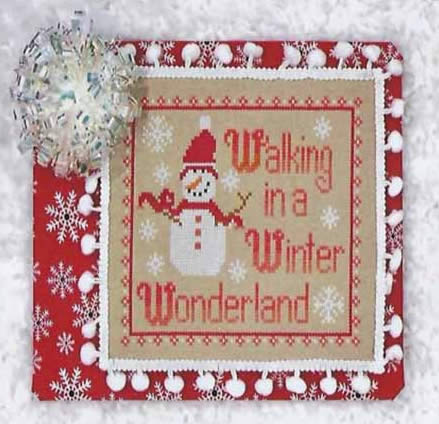 ****
Gathering Holly is by ANNIE BEEZ FOLK ART who also
released Gathering Pumpkins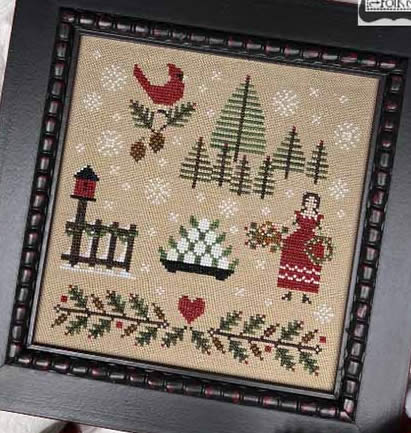 ****
Red Letter Day is presented by SHAKESPEARE'S PEDDLE
plus Fanny's Flowers, and Sarah's Work
****
Simply Sayin' December is from LITTLE STITCH GIRL as
well as Simply Sayin' November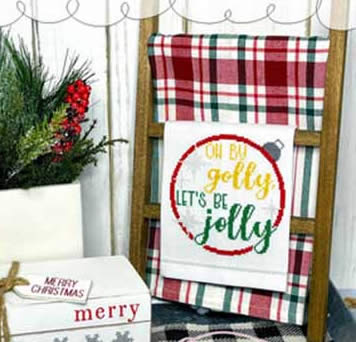 ****
Not a Creature Was Stirring is from JUST ANOTHER BUTTON CO, other Love Bits releases include Joy Square, Holly Square, and Merry Square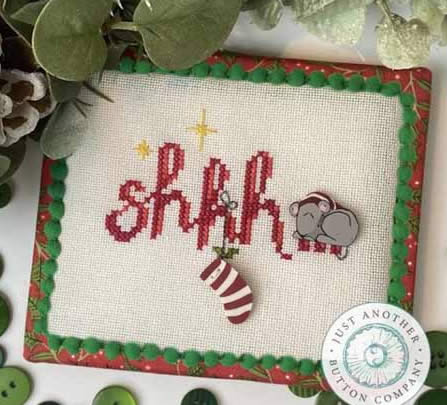 ****
Peacocks In The Garden is by WITH MY NEEDLE who also released Sampler Maker, and Quaker Sampler VI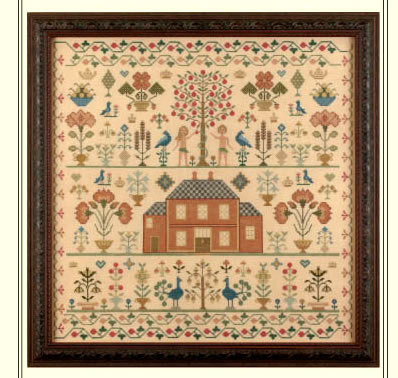 ****
DOUCEUR D'HIVER is by TRALALA who also released
Fraises Chaperon Rouge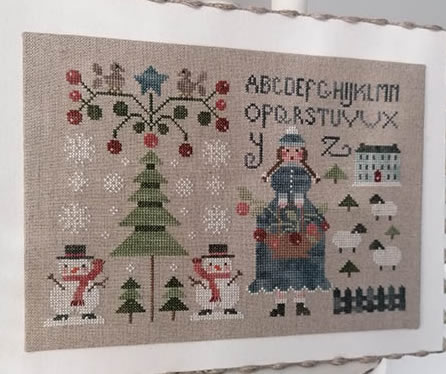 ****
Wishing Ewe Christmas Peace was released by HOMESPUN ELEANCE as well as Merry To All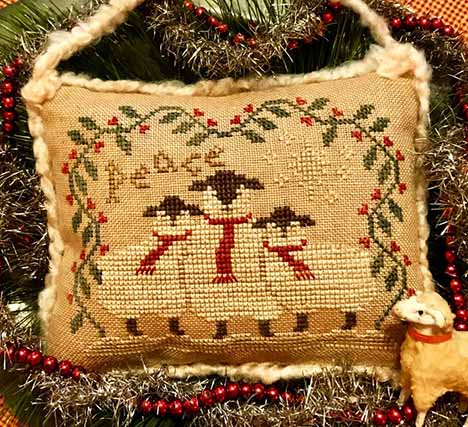 ****
Winter Band Sampler is presented by TINY MODERNIST plus The Stockings Were Hung - Part 4, Fairy Tale Pin Cushions - Snow White, Zodiac Signs Part 12 - Capricorn, and Santa and Friends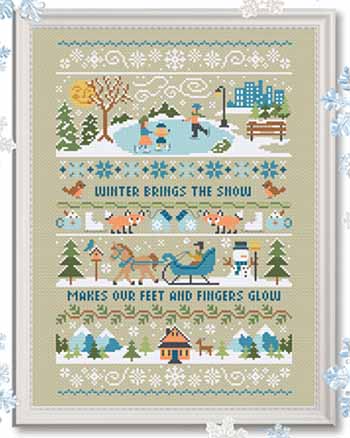 ****
Lindsey's Nine Patch - January is by PRIMROSE COTTAGE DESIGNS and also released was Lindsey's Nine Patch - February, and March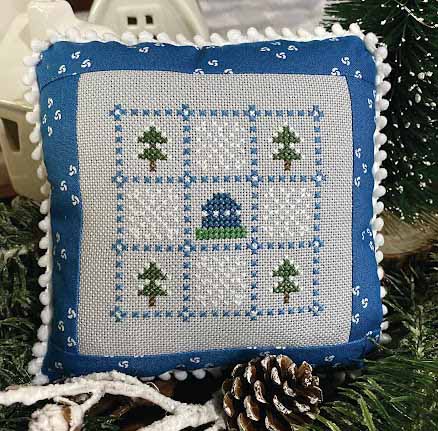 ****
The Bear and the Robins is from MADAM CHANTILLY as well as Santa and the Fox, Christmas Cookies, and Cookies Box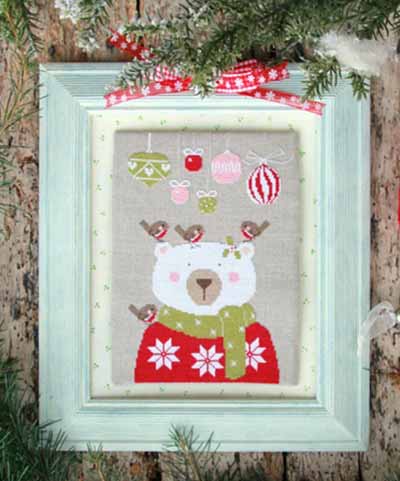 ****
Elegant Lace is by WORKS BY ABC who also released
Labyrinth of Reims Cathedral and Blackwork Biscornu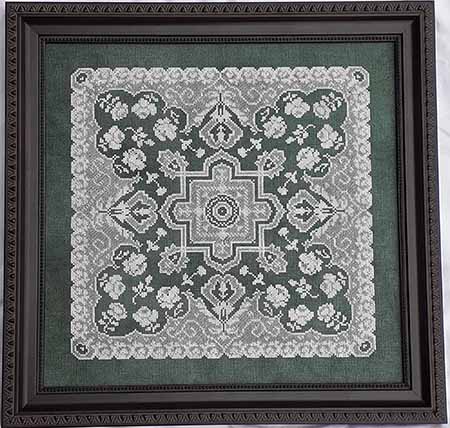 -
****
Also - an array of NEW FABRIC COLORS & COUNTS from Wichelt - includes:
*16 Ct Aida - Artichoke, Clay, Prairie Grain, Oyster, Pink Sand,
and Espresso
*28 Ct. Linen - Clay, Artichoke, Natural Rustic, Prairie Grain,
and Pink Sand
*32 Ct. Linen - Artichoke, Espresso,Clay, Pink Sand, and Prairie Grain
**
Plus NEW KREINIK FLOSS #9295 Blue Hydrangea in
#4 Braid, #8 Braid, #12 Braid, and # 16 Braid
****