March, 2023
As many of you are aware, our Nashville Market was the beginning of this month. Unfortunately, due to circumstances relating
to my husbands illness, I was not able to attend. His doctor advised it was best to avoid crowds. Right now, he scheduled to have surgery
on St. Patrick's Day and I finally end his treatments. With that said, the designers were notified and some already shipped in their new wares -
Glendon Place and JBW Designs just to name a few. I did pre-order from many who will start shipping their wares this week, and will be receiving my automatic shipments from many designers as well. So - all Nashville releases will be arriving at our door throughout the month.
On the business front, we will be taking over supplying all of SamSarah Designs. Patty has been battling a very serious illness for some time, and has been unable to handle her day-to-day business. So we have made arrangements to handle all of her publications. I will be updating our website as her stock arrives. This has been a long time coming, but worth the wait. Also on the business front, DMC raised their floss price as well as all Threadworx flosses. Again, hand-dyed fabric companies - Lakeside Linens, Picture This Plus, Weeks Dye Works and
R & R Reproductions are still very slow in shipping in restocks. Again, when we say allow 9 months to a year for many, we are not kidding. With so many new hand-dye fabric companies popping up, Zweigart just cannot supply the amount of fabric needed by the larger companies, which in turn, cause the delays. If you need to start your project sooner rather than later, my suggestion is to pick a Zweigart Vintage colored fabric. They are machine marked, but have been what many designers are now giving as alternates. Please remember, we deal with companies across the US and overseas, and weather conditions can delay receiving our shipments. We cannot control Mother Nature - ask the people in Los Angeles, California who never experienced a snow storm. In my area all we get is rain, no snow so far this year. As many know, we ship as soon as we can, even splitting orders as needed. We had thought by now that the supply chain would get back on track, unfortunately it has not. Your patience is greatly appreciated, and as we say, order well in advance to avoid any disappointments.
Now on to some of the new releases that arrived:
EASTER TREE is from SHANNON CHRISTINE DESIGNS also released What's Cracking; plus What's Cup Collection - Peep Peep, Kiss Me, and Happy Easter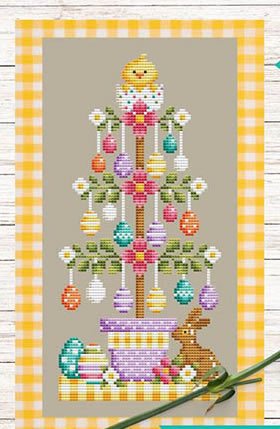 ****
AL PRIMO SOLE is from ALESSANDRA ADELAIDE and also released Momento Privato, Defesa, Happy Easter, Profumo Di Boso, and Cuore di Primavera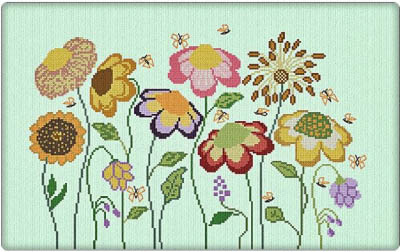 ****
POP OF WINTER ZIPPER is from BENT CREEK who also released
Heart Berry Sampler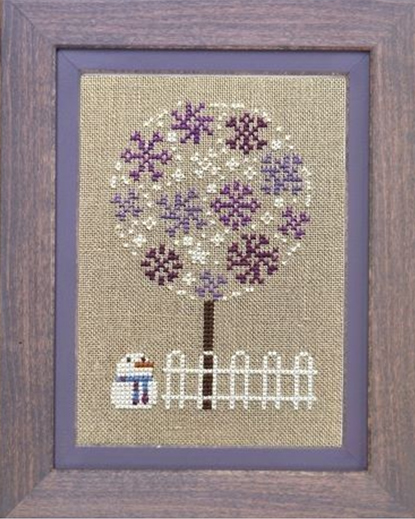 ****
EASTER HUNT is from TWIN PEAK PRIMITIVES as well as Rosehill Cottage, Mother Schepen's Sampler, Happy Holidays 2021, St. Patrick's Day Smalls, Phoenix Sampler, and
Easter Book 2023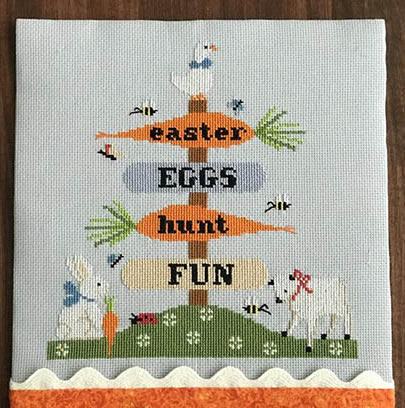 ****
WINTER FOREST is from HERITAGE CRAFTS as well as Into The Night, and Elegance - Eve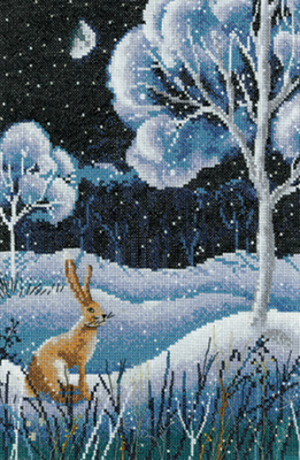 ****
SUMMER POST CARD is by KESLYN'S MEMORY MAKERS as well as Fall Post Card, and Winter Post Card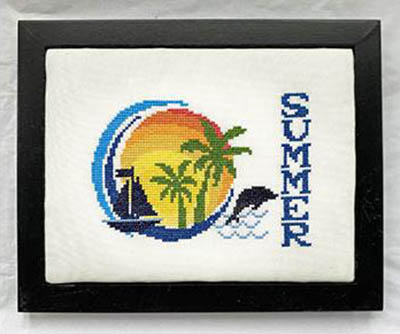 ****
SWEETHEART ORNAMENTS is presented by IT'S SEW EMMA plus Lady Claus, Chicken Club #2 - Florence, and Simply Signs - Be Mine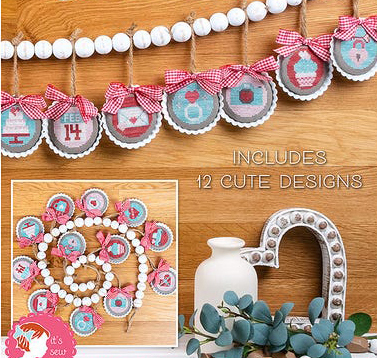 ****
MILL HILL presents WATERMELON FRESH KIT in a new series of kits called Farm Fresh, plus Lemons Kit, Oranges Kit, and Pears Kit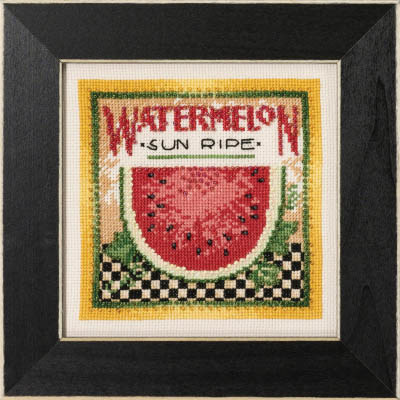 ****
QUIRKY QUAKER FROG is by DARLING & WHIMSY DESIGNS plus Dream A Little Dream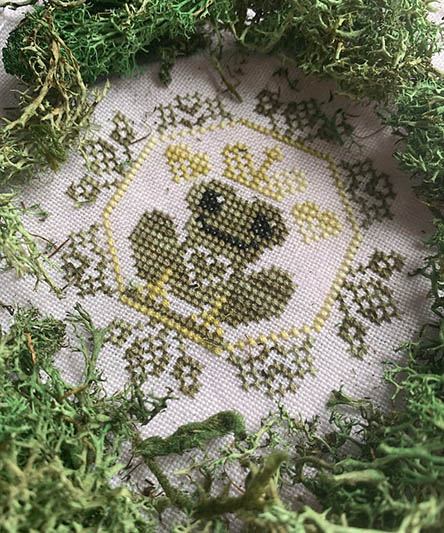 *****
SAMPLERS AND PRIMITIVES presents BUNNY AND VIOLETS, as well as Patriotic Bunnies, Cats and Snowflakes, Bunny Spring, and Bunny and Strawberries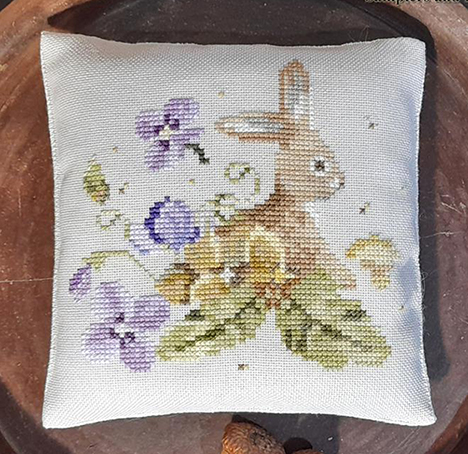 ****
BUGS AND BLOOMS 4: BUTTERFLY AND CONEFLOWER is by FIRESIDE ORIGINALS who also released Winter Rabbit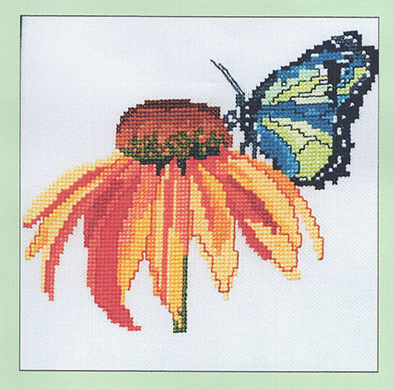 ****
HOT CHOCOLATE is by STONEY CREEK COLLECTION as well as
St. Paddy's Day Ornaments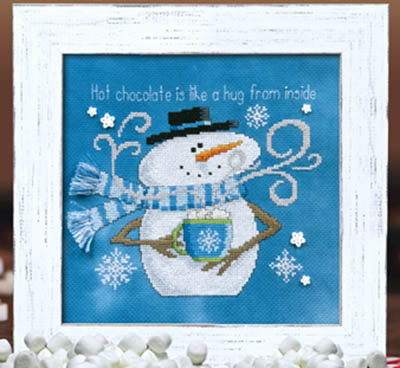 ****
STITCHING WITH FRIENDS is from JAN HICKS CE AT ES who
also released Vintage Christmas Alphabet 2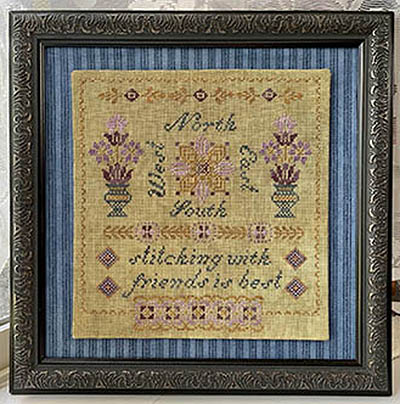 ****
COLORFUL CATS VIOLET is from KITTY & ME SAMPLINGS who also released Colorful Cats Morning Glory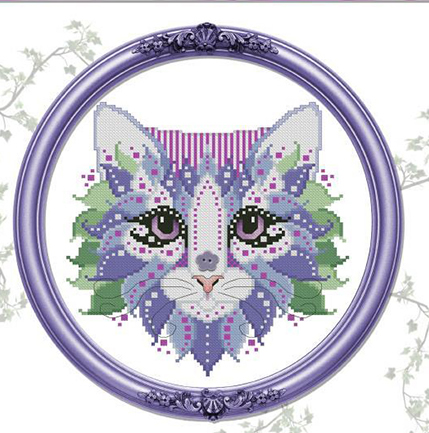 ****
YOU CAN ALWAYS CHECK UNDER OUR WHAT'S NEW SECTION FOR DAILYAND WEEKLY ADDITIONS
Also - we have added new 46 Ct. Bristol Linen in an array of colors
Note: We will be moving Nashville Releases to our What's New section as they arrive in our shop -
A QUICK NOTE - OUR RETAIL SHOP WILL BE CLOSED MARCH 17 DUE TO MY HUSBAND'S AND NOW MY SON'S SURGERY -
As of now, we will be open on Saturday March 18th 10:30 to 2:30
****
ANABELLA'S released ST. PATTY'S DAY TRIO, plus Memorable Months February, Memorable Months December, When Life Gets Sour, St. Patrick's Day Simple Smalls - St. Patty's Trucks, Spring In The Dough Bowl, and Spring on the Farm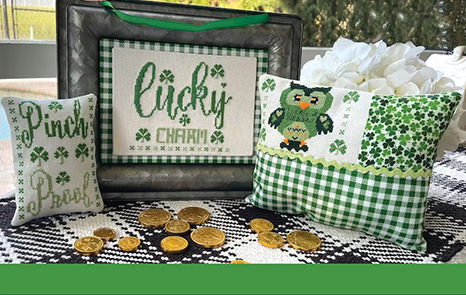 ****
SPRING AWAKENS is from WITH THEY NEEDLE & THREAD who also released My Home Sweet Home, The Robins Are Here, Pa Dutch Tomato Pinkeep, Every Opening Flower, Mary Ann Copp, 1839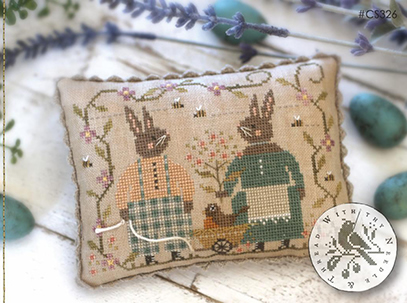 ****
BLACK SWAN KIT is from LAUREL BUSH AND MILL HILL as well as Hummingbird Kit, White Swan Kit, and Peacock Kit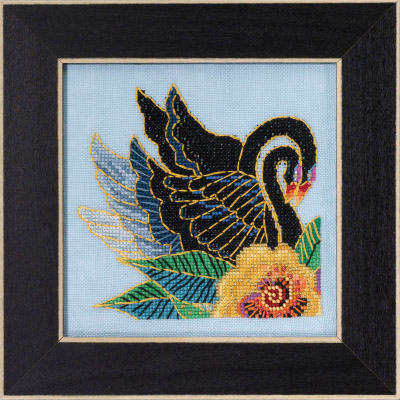 ****
EASTER GNOME 2023 is presented by LES PETITES CROIX DE LUCIE plus
Princess Gnome, Love Cats, and Easter Coffee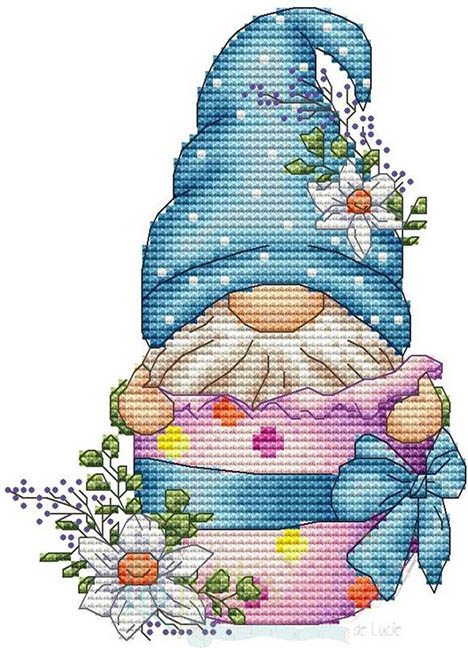 ****
C. M. DESIGNS released POWDERED PETALS as well Fire Magick, Stacked Stars, Sunroom Runner, Flower Magick, and Viola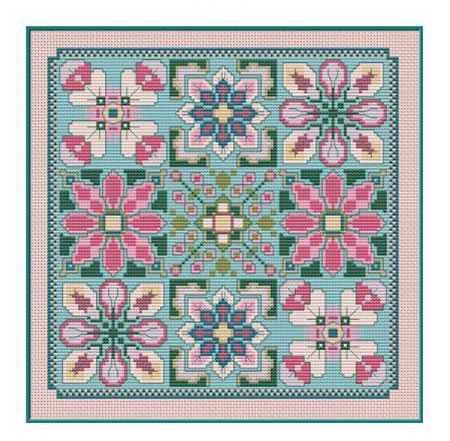 ****
VAL'S STUFF released HAPPY BUNNY DAY , as well Spring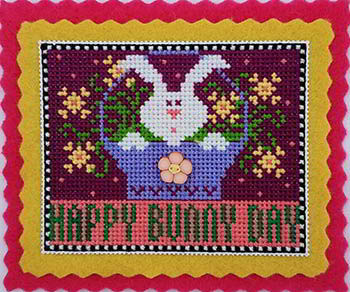 ****
TRASPORTO ECCEZIOALE is by SERENITA DI CAMPAGNA who also released Happy Easter, and Ghirlanda Di Pasqua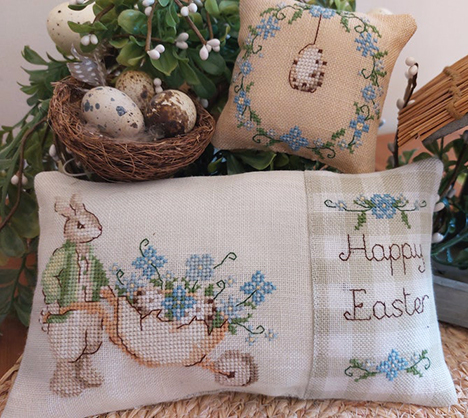 ****
HEM YOUR BLESSINGS is by IMAGINATING who also released Every Day Sampler, Winter Songbird, and Sweet Heart Bakery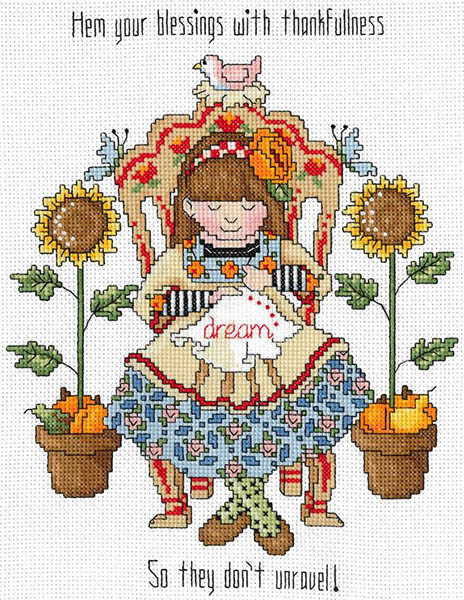 TO WAKE AT DAWN is by HOMESPUN ELEGANCE who also released
Sowing Carrots Snowman, and All is White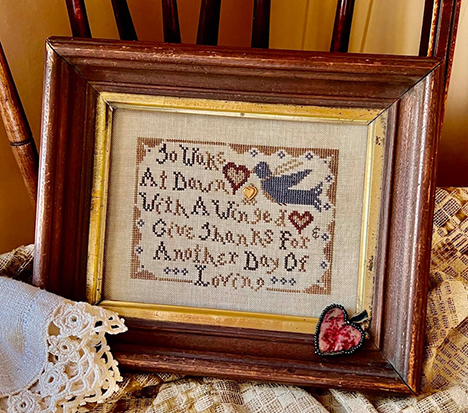 ****
LITTLE BITS - JULY is presented by THE STITCH WORKS plus Little Bits - Dogs, and Little Bits - October
****
COSMIC DREAMS I is by BARBARA ANA DESIGNS who also released Comic Dreams II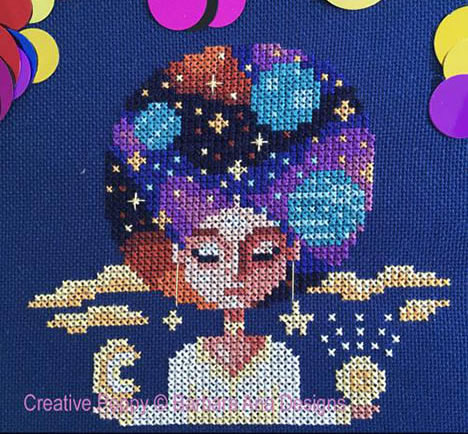 ****
MORNING LIGHT is from RONNIE ROWE DESIGNS plus Fractured, Blue Haven, Butterfly, and Sports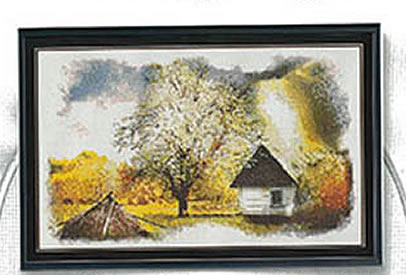 ****
LET'S RIDE A BIKE - BUNNY HOP is by STITCHING WITH THE HOUSEWIVES who also presented Month 2 Month - April,
and A Wrath Swap 3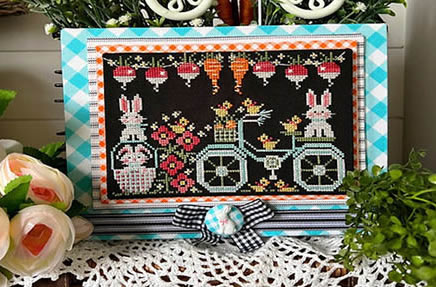 ****
HOPE was released by MY BIG TOE DESIGNS as well as Building Block - Rest. Taste and See, and Create Beauty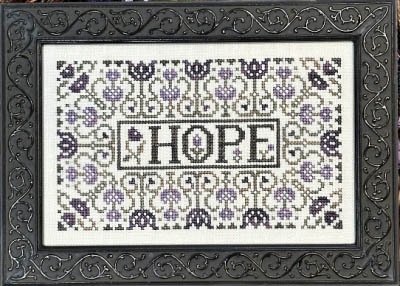 ****
EGG HUNT is presented by ERIN ELIZABETH DESIGNS as well as
Easter Patch, Farm Fresh Carrots, and Hoppy Easter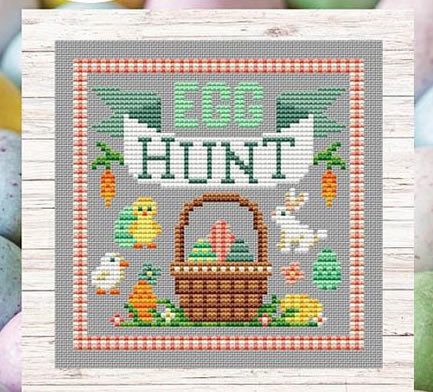 ****
VALENTINE GREETINGS is presented LILLI VIOLETTE plus
Bianco Inverno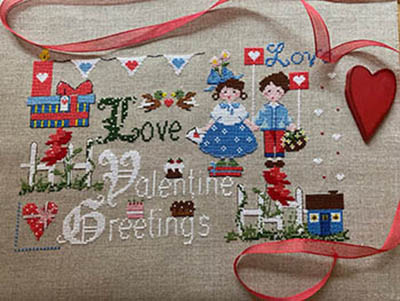 ****