Hello, I just wanted to thank you so much for being so honest about the reprinting of The Prairie Schooler charts. You have saved me from being further bamboozled!! I clearly am late to the game in all things Prairie Schooler, but will shamefully admit I am obsessed. I am so glad I found your shop. I will be satiating my PS obsession (along with any necessary supplies) through your shop only from here on forward. Thank you again!!
Regards, Sonja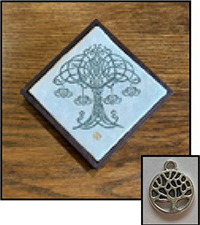 32 Ct. Evenweave
This brand of fabric is sold in European Fabric Cuts - note sizes are approximate.
Fabric Flair has been supplying quality fabric for over 20 years to stitchers throughout Europe and Australia. Their range of needlecraft fabrics is the largest in the world, and their technique of creating hand-dyed effects and patterned fabrics is the most eco-friendly on the market, using less than 1% of the dye of conventional hand dyeing. Woven in exclusively European mills, imported and finished in Massachusetts, USA they are among the finest in the world.
---
---