just wanted to let you know I received my package today and was so happy to get this kit...I also wanted to Thank you for sending me the extra charts...I know I will enjoy stitching them as well..Thanks so much for having these wonderful items...I'm so glad I have a place to go now for hard to find items...Thanks again for all you do, to keep us stitching our favorite things.
Nadia L.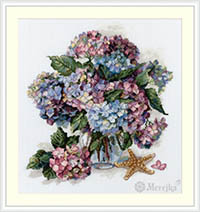 These Linens are hand-dyed using dyes make specifically for textiles. These fabrics are color-fast and light-fast. Each color is available in "Regular" and "Vintage" which has a more distressed appearance. Since this fabric is hand- dyed, no two pieces will ever be alike, and colors can vary. Double Dye colors are a two dye process and are slightly more expensive
Please allow extra time when ordering these fabrics.
---
---