Hello, I just wanted to thank you so much for being so honest about the reprinting of The Prairie Schooler charts. You have saved me from being further bamboozled!! I clearly am late to the game in all things Prairie Schooler, but will shamefully admit I am obsessed. I am so glad I found your shop. I will be satiating my PS obsession (along with any necessary supplies) through your shop only from here on forward. Thank you again!!
Regards, Sonja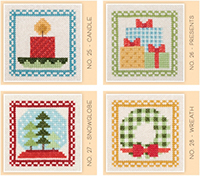 CASHEL LINEN- 28 COUNT
100% Linen
The fabrics listed are standard Cashel Linen colors manufactured by Zweigart in Germany.
All Hand-dyed fabric colors that previously were listed under this category are now under the Silkweaver tabs as that is the company who has been hand-dying those Zweigart fabric colors.
---
---