Mary and staff, you always provide such wonderful customer service! Shipping is always fast!! My wife and I are planning a visit this summer to check your store out in person!! I'll be ordering very soon, again!!
Jim W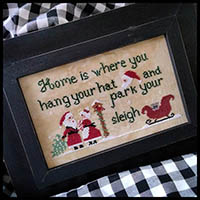 18 COUNT AIDA
100% Cotton evenweave fabric known as Ainring or Pearl Aida. Very fine block equivalent to 36 count linen
The fabrics listed are standard aida colors from Zwiegart and Wichelt. Fiddlers Cloth are from Charles Craft.
All Hand-dyed fabric colors that previously were listed under this category are now under the Silkweaver tabs as that is the company who has been hand-dying the Zweigart fabric
---
---