It was like Christmas all over again! Thank you so much for all your help. Most shop owners would not have hung in there when I had the "tech brain freeze" on how to check order status. They would have simply said the problem was on my end and left it at that. You are truly one of a kind and look forward to doing business with you in the future.
Sincerely, Wendy Y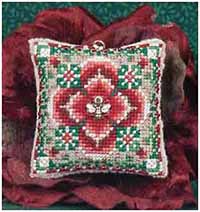 PERFORATED PAPER
Perforated Paper is a sturdy paper with holes 14 to the inch. Each package contains
2 sheets of 9 inch x 12 inch paper.
Hand Painted colors have the closest DMC floss color match in brackets after the name,
and slight color variations may occur.
Jim Shore Collection feature patterns by Jim Shore.
Stylized colors feature a marbled appearance and slight color variations may occur.
---
---