I just wanted to offer encouragement and thank you for all that you do for the customer. You have had a trying year and have continued with outstanding client support and information to keep us apprised of all the changes and what to expect.You have thought of us in regards to saving us a trip due to schedule changes due to Covaid, water issues and the recent electrical problem. You have put yourself in the shoes of the customer to know what we need to know.
BARBARA G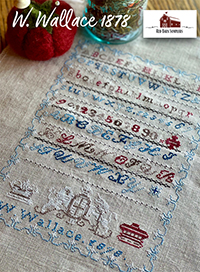 FIDDLER'S & FIDDLER'S LITE
50% Cotton, 42% Polyester, and 8% Linen fabric with a rustic fleck. Completely Washable. Yardage is 30 inches wide.
Made by Charles Craft.
---
---