Hello, I just wanted to thank you so much for being so honest about the reprinting of The Prairie Schooler charts. You have saved me from being further bamboozled!! I clearly am late to the game in all things Prairie Schooler, but will shamefully admit I am obsessed. I am so glad I found your shop. I will be satiating my PS obsession (along with any necessary supplies) through your shop only from here on forward. Thank you again!!
Regards, Sonja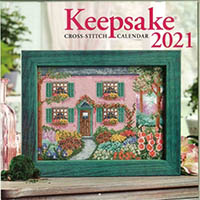 FIDDLER'S & FIDDLER'S LITE
50% Cotton, 42% Polyester, and 8% Linen fabric with a rustic fleck. Completely Washable. Yardage is 30 inches wide.
Made by Charles Craft.
---
---