Thanks so much-I have been trying to find New Khaki Davos for a few months. I'm so glad I found your web site on Google.
Dori Crump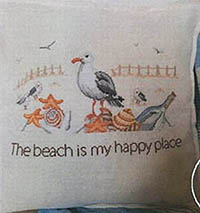 A total of 185 records matched your search.
Click on the thumbnail image for a more detailed image and information.
---
"Merejka" has been on the market of products for needlework since 2012. During this short period they have created a unique collection of kits and charts for cross stitching, which are sure to impress both novices and professionals in embroidery. Our kits are equipped with high-quality materials such as Aida or even weave canvas, DMC threads and a convenient symbol chart. These kits are from Poland - please allow 4 to 6 weeks when ordering.
| | | |
| --- | --- | --- |
| Price: $31.00 | Price: $30.00 | Price: $35.00 |
| Price: $53.00 | Price: $49.00 | Price: $46.00 |
| Price: $64.00 | Price: $53.00 | Price: $48.00 |
| Price: $44.00 | Price: $48.00 | Price: $47.00 |
| Price: $39.00 | Price: $53.00 | Price: $78.00 |
| Price: $34.00 | Price: $35.00 | Price: $33.00 |
| Price: $37.00 | Price: $29.00 | Price: $32.00 |
| Price: $42.00 | Price: $28.00 | Price: $33.00 |
| Price: $29.00 | Price: $47.00 | Price: $41.00 |
| Price: $62.00 | Price: $46.00 | Price: $56.00 |
| | Price: $46.00 | Price: $43.00 |
| Price: $75.00 | Price: $47.00 | Price: $78.00 |
| Price: $50.00 | Price: $40.00 | Price: $53.00 |
| Price: $67.00 | Price: $65.00 | Price: $56.00 |
| | Price: $37.00 | Price: $18.00 |
| Price: $42.00 | Price: $36.00 | Price: $62.00 |
---