Great shop with very helpful people.
Theresa M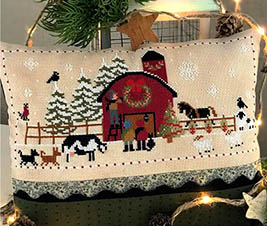 A total of 34 records matched your search.
[ 1 - 50 ]
Click on the thumbnail image for a more detailed image and information.
---
This collection of kits from Needleart World have the design pre-printed on fabric, and you embellish by stitching some of the design.
Price: $50.00




Price: $30.00




Price: $20.00




Price: $25.00




Price: $20.00




Price: $20.00




Price: $25.00




Price: $20.00




Price: $20.00




Price: $30.00




Price: $25.00




Price: $30.00




Price: $25.00




Price: $20.00




Price: $25.00




Price: $25.00




Price: $30.00




Price: $20.00




Price: $40.00




Price: $25.00




Price: $20.00




Price: $25.00




Price: $25.00




Price: $30.00




Price: $25.00




Price: $30.00




Price: $30.00




Price: $25.00




Price: $25.00




Price: $20.00




Price: $10.00




Price: $30.00




Price: $25.00




Price: $20.00



[ 1 - 50 ]
---