I love your shop, and your website is perfect for when I can't make it over during business hours. Thanks so much...I'll definitely be back many more times!
Jennifer K. from Levittown, Pa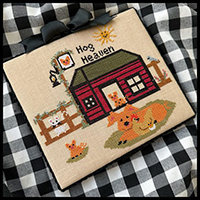 A total of 46 records matched your search.
[ 1 - 50 ]
Click on the thumbnail image for a more detailed image and information.
---
Laurel Burck Kits are presented by Mill Hill
Price: $17.50




Price: $17.50




Price: $17.50




Price: $17.50




Price: $20.50
















Price: $17.50




Price: $17.50




Price: $17.50




Price: $17.50




Price: $17.50




Price: $17.50




Price: $20.00




Price: $20.00




Price: $20.00




Price: $20.00




Price: $20.00
















Price: $17.50




Price: $17.50




Price: $17.50




Price: $17.50




Price: $17.50




Price: $17.50














Price: $20.50




Price: $20.00




Price: $20.00




Price: $20.50




Price: $20.00




Price: $20.00




Price: $20.50



[ 1 - 50 ]
---