Hello, I just wanted to thank you so much for being so honest about the reprinting of The Prairie Schooler charts. You have saved me from being further bamboozled!! I clearly am late to the game in all things Prairie Schooler, but will shamefully admit I am obsessed. I am so glad I found your shop. I will be satiating my PS obsession (along with any necessary supplies) through your shop only from here on forward. Thank you again!!
Regards, Sonja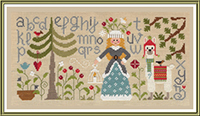 A total of 1048 records matched your search.
Click on the thumbnail image for a more detailed image and information.
---
Riolis Company has become a leading manufacturer of cross stitch kits in Russia. They have been designing for thirteen years lovely kits of scenes, flowers, and amazing animals. They use Zweigart fabrics and Anchor threads with step-by- step instructions in 65 languages.
Please allow 4 to 6 weeks for these kits to be shipped if our supplier has no stock.
| | | |
| --- | --- | --- |
| Price: $43.00 | Price: $34.00 | Price: $34.00 |
| Price: $50.00 | Price: $50.00 | Price: $43.00 |
| Price: $83.00 | Price: $28.00 | Price: $25.00 |
| Price: $81.00 | Price: $134.00 | Price: $60.00 |
| Price: $46.00 | Price: $106.00 | Price: $50.00 |
| Price: $76.00 | Price: $41.00 | Price: $25.00 |
| Price: $8.00 | Price: $28.00 | Price: $57.00 |
| Price: $50.00 | Price: $50.00 | Price: $47.00 |
| Price: $9.00 | Price: $13.00 | Price: $110.00 |
| Price: $110.00 | Price: $67.00 | Price: $11.00 |
| Price: $12.00 | Price: $63.00 | Price: $26.00 |
| Price: $9.00 | Price: $30.00 | Price: $66.00 |
| Price: $82.00 | Price: $60.00 | Price: $44.00 |
| Price: $32.00 | Price: $35.00 | Price: $60.00 |
| Price: $32.00 | Price: $28.00 | Price: $39.00 |
| Price: $35.00 | Price: $17.00 | Price: $47.00 |
---