I found your site accidentally---what a lucky day!!! Its refreshing to see different designs!! May you stay in business forever!!!!! I'l be "advertising" your site to others.
Suzanne Girard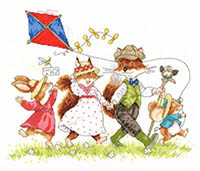 A total of 6 records matched your search.
[ 1 - 50 ]
Click on the thumbnail image for a more detailed image and information.
---
| | | |
| --- | --- | --- |
| Price: $26.00 | Price: $26.00 | Price: $41.00 |
[ 1 - 50 ]
---