Small but mighty! amazing amount of beautiful things in a small space. You don't know where to look next. Definitely worth several trips!"
Diane F.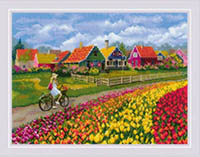 A total of 8 records matched your search.
[ 1 - 50 ]
Click on the thumbnail image for a more detailed image and information.
---
Pine Mountain presents this collection of kits - some includes fabric, floss, and embellishments, and other also include a premade pillow. All information is included in the description of each item
Price: $17.95




Price: $17.95






Price: $17.95




Price: $20.95




Price: $19.95




Price: $20.95




Price: $19.95



[ 1 - 50 ]
---