Hello, I just wanted to thank you so much for being so honest about the reprinting of The Prairie Schooler charts. You have saved me from being further bamboozled!! I clearly am late to the game in all things Prairie Schooler, but will shamefully admit I am obsessed. I am so glad I found your shop. I will be satiating my PS obsession (along with any necessary supplies) through your shop only from here on forward. Thank you again!!
Regards, Sonja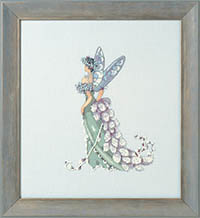 A total of 356 records matched your search.
Click on the thumbnail image for a more detailed image and information.
---
Lanarte is a manufacturer of high quality needlework kits known around the world. Started in 1934 in Holland, this company has steadly grown throughout the years and continues to be family owned. Two collections of new designs are added each year to keep up with current trends and developments in home decor. All Kits are SPECIAL ORDER, and allow at least four to six weeks for their arrival from Europe.
Since these kits are imported from Europe, and prices are subject to change due to the European economic conditions
| | | |
| --- | --- | --- |
| Price: $60.00 | Price: $54.00 | Price: $52.00 |
| Price: $58.00 | | |
| Price: $26.00 | Price: $42.00 | Price: $42.00 |
| Price: $74.00 | Price: $81.00 | Price: $28.00 |
| Price: $38.00 | | Price: $38.00 |
| Price: $75.00 | Price: $52.00 | Price: $64.00 |
| Price: $81.00 | Price: $104.00 | |
| Price: $74.00 | Price: $74.00 | Price: $51.00 |
| Price: $34.00 | Price: $73.00 | Price: $10.00 |
| Price: $10.00 | Price: $10.00 | Price: $16.00 |
| Price: $12.00 | Price: $65.00 | |
| Price: $64.00 | Price: $79.00 | Price: $57.00 |
| Price: $68.00 | Price: $58.00 | |
| | Price: $46.00 | Price: $63.00 |
| Price: $52.00 | Price: $33.00 | Price: $49.00 |
| Price: $40.00 | | Price: $60.00 |
---