I have received my order! Many thanks to you for packaging it so nicely! I am most grateful to you for your help and cooperation! It is a real pleasure for me to order needlework items from you!!! Thank you very much once again!
Ksenia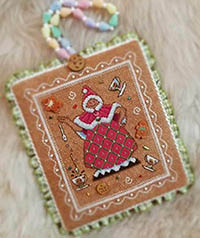 A total of 20 records matched your search.
[ 1 - 50 ]
Click on the thumbnail image for a more detailed image and information.
---
Felted Wool Pincushion Kits from Just Another Button Company in a variety of shapes and sizes for a wonderful way to showcase your Just Pins or any pins
Price: $8.00






Price: $8.00






Price: $54.00






Price: $8.00




Price: $8.00




Price: $50.00




Price: $8.00




Price: $8.00




Price: $8.00




Price: $48.00




Price: $48.00




Price: $8.00




Price: $42.00




Price: $8.00




Price: $8.00







[ 1 - 50 ]
---