This store is jam packed to the roof with stock - books, charts, floss, beads, buttons, kits, fabrics, hand-dyed fabrics, and more. Definately worth the visit - and don't forget to look at the wall models - they are butted, side by side, , most likely over 200 +, and to top it off, they change them for different seasons and holidays. I have never been in such a well stocked cross stitch shop. There is something for everyone. If they do not have something, they will graciously order it for you.I have never been in such a friendly, and informative shop where everyone is willing to help with my needs. I know I have found my favorite shop, and will be making another trip soon.
Ellen M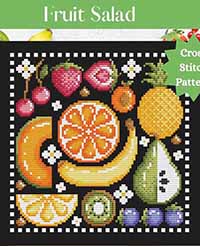 A total of 753 records matched your search.
Click on the thumbnail image for a more detailed image and information.
---
These kits are imported from Denmark. We have listed the fabric that is included in the kit which include all supplies.
Prices are subject to change due to the economic comditions in Europe.
Please allow 4 to 6 weeks for these kits to be shipped if our supplier has no stock.
| | | |
| --- | --- | --- |
| | | Price: $13.00 |
| Price: $50.00 | Price: $17.00 | Price: $19.95 |
| Price: $104.00 | Price: $88.00 | Price: $19.00 |
| Price: $22.00 | Price: $30.00 | Price: $22.00 |
| Price: $29.00 | Price: $42.00 | Price: $68.00 |
| Price: $55.00 | Price: $62.00 | Price: $13.00 |
| Price: $35.00 | Price: $26.00 | Price: $20.00 |
| Price: $43.00 | Price: $32.00 | Price: $43.00 |
| Price: $32.00 | Price: $43.00 | Price: $38.00 |
| Price: $73.00 | | |
| Price: $66.00 | Price: $58.00 | Price: $60.00 |
| Price: $40.00 | Price: $36.00 | Price: $28.00 |
| Price: $39.00 | Price: $26.00 | Price: $26.00 |
| | | Price: $22.00 |
| Price: $36.00 | Price: $62.00 | |
| | | Price: $532.00 |
---