Hello, I just wanted to thank you so much for being so honest about the reprinting of The Prairie Schooler charts. You have saved me from being further bamboozled!! I clearly am late to the game in all things Prairie Schooler, but will shamefully admit I am obsessed. I am so glad I found your shop. I will be satiating my PS obsession (along with any necessary supplies) through your shop only from here on forward. Thank you again!!
Regards, Sonja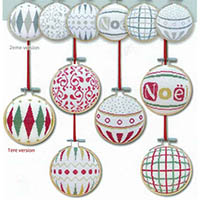 A total of 578 records matched your search.
Click on the thumbnail image for a more detailed image and information.
---
These kits are imported from Denmark. We have listed the fabric that is included in the kit which include all supplies.
Prices are subject to change due to the economic comditions in Europe.
Please allow 4 to 6 weeks for these kits to be shipped if our supplier has no stock.
| | | |
| --- | --- | --- |
| | | Price: $50.00 |
| Price: $17.00 | Price: $19.95 | Price: $104.00 |
| Price: $88.00 | Price: $22.00 | Price: $22.00 |
| Price: $42.00 | Price: $68.00 | Price: $55.00 |
| Price: $62.00 | Price: $13.00 | Price: $35.00 |
| Price: $26.00 | Price: $43.00 | Price: $32.00 |
| Price: $43.00 | Price: $32.00 | Price: $43.00 |
| Price: $38.00 | Price: $73.00 | |
| Price: $58.00 | Price: $60.00 | Price: $40.00 |
| Price: $28.00 | Price: $39.00 | |
| | Price: $22.00 | |
| | | Price: $532.00 |
| Price: $13.00 | Price: $11.00 | Price: $13.00 |
| Price: $44.00 | Price: $11.00 | Price: $17.00 |
| Price: $13.00 | | Price: $17.00 |
| Price: $100.00 | Price: $100.00 | Price: $100.00 |
---