Hi Mary, you have to much good "stuff". It's great to have an on line site like yours to go to. I recommend to anyone traveling thru your area a visit to your store to see the array of goodies you have.
Janice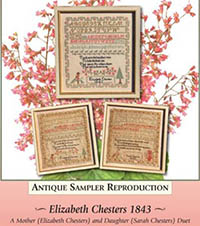 A total of 157 records matched your search.
Click on the thumbnail image for a more detailed image and information.
---
These kits are imports from England and include all materials to complete the design. John Clayton, Valerie Pfeiffer, and Peter Underhill are very popular artists whose work is featured as well as other artists works. Topics range from scenes, ladies, cats, dogs, birds, and much more. The challenge is worth the effort as these designs are beautiful.
Since these kits are imported from Europe, and prices are subject to change due to the European economic conditions
| | | |
| --- | --- | --- |
| | | |
| | | |
| | | |
| | | |
| | | |
| Price: $40.00 | | |
| | | |
| | | |
| Price: $22.00 | | Price: $23.00 |
| | | |
| | | |
| | | |
| | | |
| | | |
| | | |
| Price: $28.00 | Price: $23.00 | |
---