I was so glad to find a site where buttons are easy to find and order--thank you for an easily navigated and orderly web site. This is my first order but it won't be my last!!
Brenda C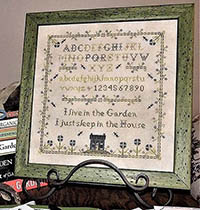 A total of 106 records matched your search.
Click on the thumbnail image for a more detailed image and information.
---
Straight pins topped with Just Another Company buttons. Wear one or stick a few in a pin cushion. Packaged in the pictured assortments of five pins each
| | | |
| --- | --- | --- |
| Price: $9.00 | Price: $15.50 | Price: $15.50 |
| Price: $15.50 | Price: $15.50 | Price: $15.50 |
| Price: $15.50 | Price: $15.50 | Price: $15.50 |
| Price: $15.50 | Price: $15.50 | Price: $15.50 |
| Price: $15.50 | Price: $15.50 | Price: $15.50 |
| Price: $15.50 | Price: $15.50 | Price: $15.50 |
| Price: $15.50 | Price: $15.50 | Price: $15.50 |
| Price: $15.50 | Price: $15.50 | Price: $15.50 |
| Price: $15.50 | Price: $15.50 | Price: $15.50 |
| Price: $15.50 | Price: $15.50 | Price: $15.50 |
| Price: $15.50 | Price: $15.50 | Price: $15.50 |
| Price: $15.50 | Price: $15.50 | Price: $15.50 |
| Price: $15.50 | Price: $15.50 | Price: $15.50 |
| Price: $15.50 | Price: $15.50 | Price: $17.00 |
| Price: $15.50 | Price: $15.50 | Price: $15.50 |
| Price: $15.50 | Price: $15.50 | Price: $15.50 |
---