Thank you so much for giving me notification. The sampler charts arrived yesterday in perfect condition & they are beautiful. Thank you for your great customer service, I appreciate it.
Lynne Skyhar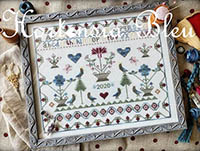 A total of 83 records matched your search.
Click on the thumbnail image for a more detailed image and information.
---
| | | |
| --- | --- | --- |
| Price: $17.50 | Price: $17.50 | Price: $17.50 |
| Price: $17.50 | Price: $17.50 | Price: $18.50 |
| Price: $18.50 | Price: $18.50 | Price: $18.50 |
| Price: $10.00 | Price: $10.00 | Price: $10.00 |
| Price: $10.00 | Price: $10.00 | Price: $10.00 |
| Price: $10.00 | Price: $10.00 | Price: $9.50 |
| Price: $10.00 | Price: $9.50 | Price: $9.50 |
| Price: $9.50 | Price: $18.50 | Price: $18.50 |
| Price: $18.50 | Price: $18.50 | Price: $10.00 |
| Price: $10.00 | Price: $10.00 | Price: $10.00 |
| Price: $10.00 | Price: $10.00 | Price: $10.00 |
| Price: $10.00 | Price: $10.00 | Price: $10.00 |
| Price: $10.00 | Price: $18.50 | Price: $18.50 |
| Price: $18.50 | Price: $18.50 | Price: $10.00 |
| Price: $9.50 | Price: $10.00 | Price: $10.00 |
| Price: $10.00 | Price: $10.00 | Price: $10.00 |
---