A gal on the Sampler Life Yahoo Group recommended your website & she was right - it's great! Love to find shops who have been around a while.
Leslie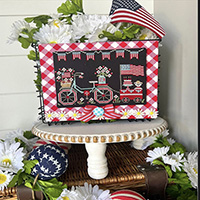 A total of 19 records matched your search.
[ 1 - 50 ]
Click on the thumbnail image for a more detailed image and information.
---
Sudberry House offers an exquisite array of quality wood products for the needlework industry. Patterns are not included with purchase
Price: $45.00








Price: $120.00




Price: $50.00




Price: $25.00






Price: $95.00




Price: $70.00




Price: $80.00








Price: $40.00






Price: $19.00






Price: $120.00







[ 1 - 50 ]
---