Can't say enough about Mary and her shop!! So much to choose from in store and online. Also wonderful advice about any project!!!
Janice H.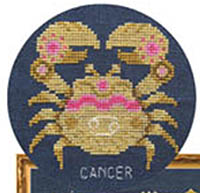 A total of 31 records matched your search.
[ 1 - 50 ]
Click on the thumbnail image for a more detailed image and information.
---
These packages of charms are furnished by the designers for their designs.
Price: $20.00




Price: $14.00




Price: $20.00




Price: $20.00




Price: $20.00






Price: $20.00




Price: $20.00




Price: $16.00




Price: $20.00






Price: $20.00




Price: $20.00




Price: $20.00




Price: $20.00




Price: $14.00




Price: $20.00




Price: $20.00




Price: $20.00




Price: $20.00




Price: $20.00




Price: $20.00




Price: $14.00




Price: $16.00




Price: $16.00




Price: $16.00




Price: $16.00




Price: $20.00




Price: $20.00




Price: $20.00




Price: $14.00



[ 1 - 50 ]
---