Thank you for letting me know about my order. I am so excited to find your shop and all the threads that you carry really is supper. I have passed your url along to my cross-stitching friends.
Kathy H.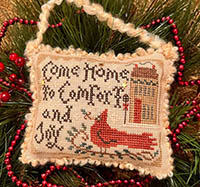 A total of 188 records matched your search.
Click on the thumbnail image for a more detailed image and information.
---
Just Another Button Company has packaged these buttons for your convenience which are used in the designs listed. REMEMBER: These are clay buttons and will melt if you apply a hot iron on them.
| | | |
| --- | --- | --- |
| | Price: $6.00 | Price: $6.00 |
| Price: $4.00 | | |
| | | Price: $11.50 |
| | Price: $8.55 | |
| | | |
| | | |
| | | |
| | | |
| | | Price: $10.84 |
| | | |
| | | Price: $11.50 |
| Price: $11.05 | | |
| | | |
| | | Price: $17.85 |
| | | |
| Price: $20.00 | | |
---