"I made my first purchase last week, because my usual online shopping resources didn't have the pattern I wanted in stock. The site was easy to navigate, the item I wanted was available and reasonably priced. Check out was simple. I received my item in record time for a holiday weekend. Thank you very much. It means a lot to me."
Heather Morris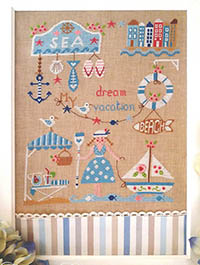 A total of 574 records matched your search.
Click on the thumbnail image for a more detailed image and information.
---
| | | |
| --- | --- | --- |
| Price: $4.00 | Price: $4.00 | Price: $4.00 |
| Price: $4.00 | Price: $4.00 | Price: $4.00 |
| Price: $4.00 | | |
| Price: $4.00 | Price: $4.00 | |
| | Price: $4.00 | Price: $4.00 |
| | | Price: $4.00 |
| | Price: $4.00 | Price: $4.00 |
| | Price: $4.00 | Price: $4.00 |
| | Price: $4.00 | |
| Price: $4.00 | Price: $4.00 | Price: $4.00 |
| Price: $4.00 | Price: $4.00 | Price: $4.00 |
| Price: $4.00 | Price: $4.00 | Price: $4.00 |
| Price: $4.00 | Price: $4.00 | Price: $4.00 |
| Price: $4.00 | Price: $4.00 | Price: $4.00 |
| Price: $4.00 | Price: $4.00 | Price: $4.00 |
| Price: $4.00 | Price: $4.00 | Price: $4.00 |
---