Love this site - I found everything I needed to stitch up my Victoria Sampler series. I can't wait to visit the store soon as I live nearby!! I am so excited.
Lisa Ryder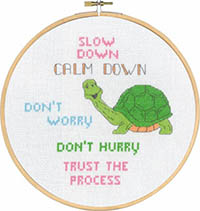 A total of 953 records matched your search.
Click on the thumbnail image for a more detailed image and information.
---
| | | |
| --- | --- | --- |
| Price: $16.00 | Price: $16.00 | Price: $16.00 |
| Price: $16.00 | Price: $16.00 | Price: $9.50 |
| Price: $9.50 | Price: $16.00 | Price: $16.00 |
| Price: $16.00 | Price: $16.00 | Price: $16.00 |
| Price: $16.00 | Price: $16.00 | Price: $16.00 |
| Price: $16.00 | Price: $16.00 | Price: $16.00 |
| Price: $16.00 | Price: $9.50 | Price: $9.50 |
| Price: $16.00 | Price: $16.00 | Price: $16.00 |
| Price: $16.00 | Price: $16.00 | Price: $16.00 |
| Price: $9.50 | Price: $16.00 | Price: $16.00 |
| Price: $16.00 | | Price: $16.00 |
| Price: $16.00 | Price: $16.00 | Price: $16.00 |
| Price: $16.00 | Price: $16.00 | Price: $16.00 |
| Price: $16.00 | Price: $16.00 | Price: $16.00 |
| Price: $16.00 | Price: $16.00 | Price: $16.00 |
| Price: $16.00 | Price: $16.00 | |
---