Had the pleasure to discover your store on May 9, 2009 while vacationing in your area. I could have spent hours there. If anyone ever goes to Bristol, Pa, I highly recommend you take the time and stop in to the store. Definitely worth the time.
DEOBRAH NERONE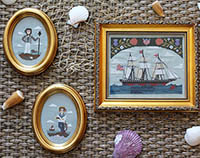 A total of 10 records matched your search.
[ 1 - 50 ]
Click on the thumbnail image for a more detailed image and information.
---
Price: $23.00




Price: $22.00




Price: $27.00




Price: $27.00




Price: $29.00




Price: $29.00




Price: $25.00




Price: $25.00




Price: $27.00




Price: $8.00



[ 1 - 50 ]
---