This is my wife's favorite store. Locally owned and staffed, very friendly and helpful, and it keeps the wife supplied with the stuff she needs to keep occupied.
Rob P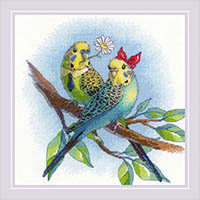 A total of 51 records matched your search.
Click on the thumbnail image for a more detailed image and information.
---
| | | |
| --- | --- | --- |
| Price: $19.00 | Price: $28.00 | Price: $29.00 |
| Price: $20.00 | Price: $26.00 | Price: $17.00 |
| Price: $17.00 | Price: $18.00 | Price: $18.00 |
| Price: $17.00 | Price: $19.00 | Price: $18.00 |
| Price: $17.00 | Price: $18.00 | Price: $20.00 |
| Price: $24.50 | Price: $20.00 | Price: $19.00 |
| Price: $19.00 | Price: $17.00 | Price: $17.00 |
| Price: $19.00 | Price: $24.50 | Price: $25.00 |
| Price: $17.00 | Price: $21.00 | Price: $17.00 |
| Price: $17.00 | Price: $17.00 | Price: $24.50 |
| Price: $22.00 | Price: $22.00 | Price: $22.00 |
| Price: $22.00 | Price: $22.00 | Price: $22.00 |
| Price: $22.00 | Price: $22.00 | Price: $22.00 |
| Price: $22.00 | Price: $22.00 | Price: $22.00 |
| Price: $22.00 | Price: $22.00 | Price: $22.00 |
| Price: $22.00 | Price: $22.00 | Price: $22.00 |
---