One of the best on-line cross stitching stores. Prompt service. Orders come quickly by mail. I never have had a problem. Will continue to shop at this site.
D. Kuitu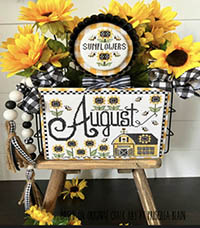 A total of 178 records matched your search.
Click on the thumbnail image for a more detailed image and information.
---
| | | |
| --- | --- | --- |
| Price: $24.00 | Price: $48.00 | Price: $22.00 |
| Price: $22.00 | Price: $24.00 | Price: $24.00 |
| Price: $18.00 | Price: $26.00 | Price: $24.00 |
| Price: $24.00 | | Price: $20.00 |
| Price: $20.00 | Price: $20.00 | Price: $20.00 |
| Price: $20.00 | Price: $70.00 | Price: $20.00 |
| Price: $20.00 | Price: $20.00 | Price: $20.00 |
| Price: $20.00 | Price: $20.00 | Price: $24.00 |
| Price: $24.00 | Price: $24.00 | Price: $20.00 |
| Price: $24.00 | Price: $24.00 | Price: $24.00 |
| Price: $24.00 | Price: $48.00 | Price: $22.00 |
| | Price: $24.00 | Price: $24.00 |
| Price: $12.00 | Price: $12.00 | Price: $12.00 |
| Price: $24.00 | Price: $24.00 | Price: $20.00 |
| Price: $24.00 | Price: $18.00 | Price: $24.00 |
| Price: $24.00 | Price: $24.00 | Price: $24.00 |
---