Had the pleasure to discover your store on May 9, 2009 while vacationing in your area. I could have spent hours there. If anyone ever goes to Bristol, Pa, I highly recommend you take the time and stop in to the store. Definitely worth the time.
DEOBRAH NERONE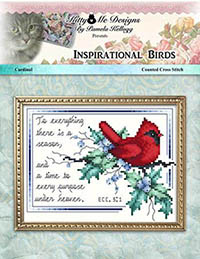 LUGANA - 20 COUNT
52% cotton and 48% rayon Evenweave fabric
Special order fabics are marked with an (SO). Currently we have stock of these colors. However, these are the fabric colors that are not popular. Since Zweigart has a minimum production run, as our stock runs out, they might come back into stock as a hand-dyed solid fabric color.
---
---