I love your site and will look around some more. You have soooo much and I hope to visit your shop my next trip to my best friend. I am 64 and don't travel in the winter. . I have never seen the thread listed on a website like you have yours. How ever did you do that - you must be a computer genius.
Annie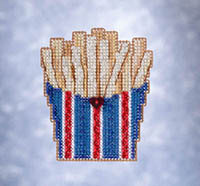 PERFORATED PAPER
Perforated Paper is a sturdy paper with holes 14 to the inch. Each package contains
2 sheets of 9 inch x 12 inch paper.
Hand Painted colors have the closest DMC floss color match in brackets after the name,
and slight color variations may occur.
Jim Shore Collection feature patterns by Jim Shore.
Stylized colors feature a marbled appearance and slight color variations may occur.
---
---