Hi! I've only had the chance to look at your website a little bit but I love it!!! It's wonderful and evident that you truly love your art. I appreciate all the color photos to look at and it makes it easy to make a list of the things that we want to look at and buy. I am so thrilled that you spent the time to make your site such a great place to visit. Keep up the good work. I'll be seeing you soon.
Lois Bruno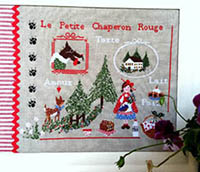 A total of 716 records matched your search.
Click on the thumbnail image for a more detailed image and information.
---
Riolis Company has become a leading manufacturer of cross stitch kits in Russia. They have been designing for thirteen years lovely kits of scenes, flowers, and amazing animals. They use Zweigart fabrics and Anchor threads with step-by- step instructions in 65 languages.
Please allow 4 to 6 weeks for these kits to be shipped if our supplier has no stock.
| | | |
| --- | --- | --- |
| Price: $57.00 | Price: $12.00 | Price: $28.00 |
| Price: $89.00 | Price: $12.00 | Price: $41.00 |
| | Price: $35.00 | Price: $82.00 |
| Price: $41.00 | Price: $27.00 | Price: $39.00 |
| Price: $21.00 | Price: $81.00 | Price: $127.00 |
| Price: $60.00 | Price: $46.00 | Price: $106.00 |
| Price: $50.00 | Price: $76.00 | Price: $85.00 |
| Price: $8.00 | Price: $62.00 | Price: $28.00 |
| Price: $57.00 | Price: $47.00 | Price: $9.00 |
| Price: $110.00 | Price: $110.00 | Price: $67.00 |
| Price: $11.00 | Price: $12.00 | Price: $26.00 |
| Price: $9.00 | Price: $66.00 | Price: $60.00 |
| Price: $44.00 | Price: $60.00 | Price: $20.00 |
| Price: $32.00 | Price: $35.00 | Price: $17.00 |
| Price: $47.00 | Price: $42.00 | Price: $41.00 |
| Price: $19.00 | Price: $106.00 | Price: $8.00 |
---