Hi! This is my first purchase with your store -- you come very highly recommended by many stitchers on a stitching message board I visit! With kindest regards,
Teresa P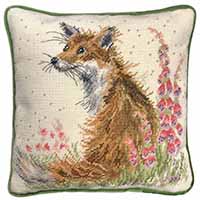 A total of 1 records matched your search.
[ 1 - 50 ]
Click on the thumbnail image for a more detailed image and information.
---
Spoolkeep Kit includes pattern, JABC buttons, Just Pin, HandBEHG felt ball, spool and any necessary Hillcreek Designs buttons, beads, Weeks Dye Works wool, fabric pieces, ribbon, and pearl cotton. All you need to add is the needle, thread and glue and you are ready to go.
[ 1 - 50 ]
---