I love your site and will look around some more. You have soooo much and I hope to visit your shop my next trip to my best friend. I am 64 and don't travel in the winter. . I have never seen the thread listed on a website like you have yours. How ever did you do that - you must be a computer genius.
Annie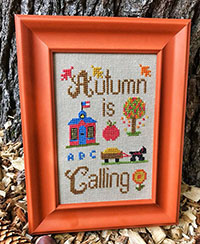 A total of 6 records matched your search.
[ 1 - 50 ]
Click on the thumbnail image for a more detailed image and information.
---
Spoolkeep Kit includes pattern, JABC buttons, Just Pin, HandBEHG felt ball, spool and any necessary Hillcreek Designs buttons, beads, Weeks Dye Works wool, fabric pieces, ribbon, and pearl cotton. All you need to add is the needle, thread and glue and you are ready to go.
| | | |
| --- | --- | --- |
| Price: $26.00 | Price: $26.00 | Price: $26.00 |
[ 1 - 50 ]
---