Found your site while looking for a canvas work design. You have charts that I have not seen for years. Wonderful selection. Thankyou.
Marilyn Moorhouse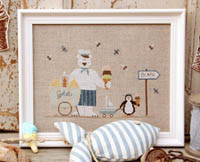 A total of 36 records matched your search.
[ 1 - 50 ]
Click on the thumbnail image for a more detailed image and information.
---
Vervaco presents this collection of beautiful Latch Hook Kits.
| | | |
| --- | --- | --- |
| Price: $108.00 | Price: $79.00 | Price: $58.00 |
| Price: $56.00 | Price: $53.00 | Price: $58.00 |
| Price: $53.00 | Price: $56.00 | Price: $118.00 |
| Price: $58.00 | Price: $56.00 | Price: $133.00 |
| Price: $106.00 | Price: $56.00 | Price: $56.00 |
| Price: $121.00 | Price: $56.00 | Price: $95.00 |
| Price: $56.00 | Price: $53.00 | Price: $121.00 |
| Price: $96.00 | Price: $58.00 | Price: $66.00 |
| Price: $110.00 | Price: $53.00 | Price: $53.00 |
| Price: $53.00 | Price: $128.00 | Price: $79.00 |
| Price: $56.00 | Price: $125.00 | Price: $85.00 |
[ 1 - 50 ]
---