I am SO impressed with your website, and in particular the way you can see colours of all linen and thread, and the ability to order the small size cut of linen. Linen has become very expensive and most of us can't justify (or afford) the 1/2metre cuts, and yet the new overdyed shades are too tempting! So thanks for making it possible for me to try them.
L. Devaney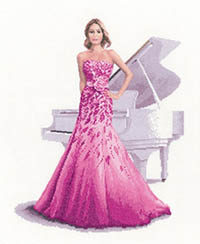 A total of 608 records matched your search.
Click on the thumbnail image for a more detailed image and information.
---
Riolis Company has become a leading manufacturer of cross stitch kits in Russia. They have been designing for thirteen years lovely kits of scenes, flowers, and amazing animals. They use Zweigart fabrics and Anchor threads with step-by- step instructions in 65 languages.
Please allow 4 to 6 weeks for these kits to be shipped if our supplier has no stock.
| | | |
| --- | --- | --- |
| Price: $50.00 | Price: $76.00 | Price: $85.00 |
| Price: $62.00 | Price: $28.00 | Price: $47.00 |
| Price: $9.00 | Price: $110.00 | Price: $110.00 |
| Price: $67.00 | Price: $11.00 | Price: $12.00 |
| Price: $26.00 | Price: $9.00 | Price: $66.00 |
| Price: $60.00 | Price: $44.00 | Price: $60.00 |
| Price: $20.00 | Price: $32.00 | Price: $17.00 |
| Price: $47.00 | Price: $42.00 | Price: $41.00 |
| Price: $19.00 | Price: $106.00 | Price: $8.00 |
| Price: $30.00 | Price: $20.00 | Price: $32.00 |
| Price: $14.00 | Price: $35.00 | Price: $10.00 |
| Price: $10.00 | Price: $10.00 | Price: $10.00 |
| Price: $10.00 | Price: $10.00 | Price: $10.00 |
| Price: $10.00 | Price: $10.00 | Price: $10.00 |
| Price: $10.00 | Price: $10.00 | Price: $10.00 |
| Price: $10.00 | Price: $10.00 | Price: $10.00 |
---