Hi! I've only had the chance to look at your website a little bit but I love it!!! It's wonderful and evident that you truly love your art. I appreciate all the color photos to look at and it makes it easy to make a list of the things that we want to look at and buy. I am so thrilled that you spent the time to make your site such a great place to visit. Keep up the good work. I'll be seeing you soon.
Lois Bruno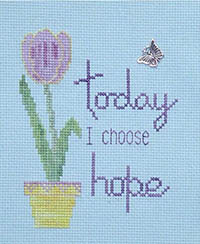 A total of 9 records matched your search.
[ 1 - 50 ]
Click on the thumbnail image for a more detailed image and information.
---
These kits are imports from England and include all materials to complete the design. John Clayton, Valerie Pfeiffer, and Peter Underhill are very popular artists whose work is featured as well as other artists works. Topics range from scenes, ladies, cats, dogs, birds, and much more. The challange is worth the effort as these designs are beautiful.
Since these kits are imported from Europe, and prices are subject to change due to the European economic conditions
| | | |
| --- | --- | --- |
| | Price: $53.00 | Price: $24.00 |
| Price: $53.00 | Price: $53.00 | Price: $43.00 |
[ 1 - 50 ]
---